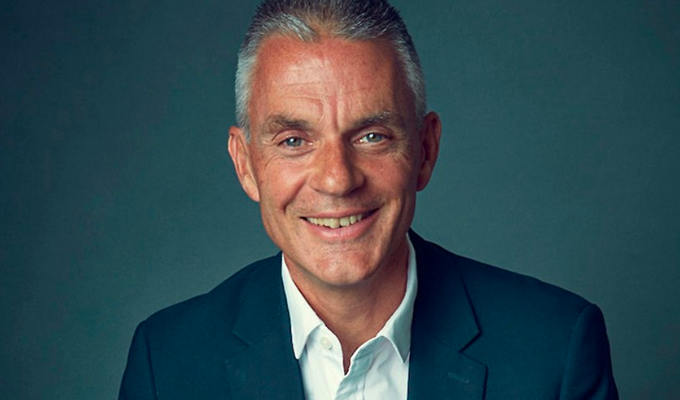 There's no war on left-wing comedy, says new BBC boss
New BBC director-general Tim Davie has dismissed 'nonsense' and 'ridiculous' speculation that he wants to shut down left-wing comedy.
A debate on the Corporation's comedy output has been raging all week since the Daily Telegraph suggested some satirical shows could be axed if they failed to redress a perceived political bias.
In his first public speech in the job yesterday, Mr Davie – who was once deputy chairman of a local Conservative party in London – did not address the issue.
But in an interview broadcast internally to BBC staff, and obtained by Chortle, he offered reassurances that comics would still be allowed to bash the Conservative government.
However, he did say he wanted to 'to nurture brilliant writers from all kind of perspectives' and hear a wider variety of viewpoints - which might suggest allowing more pro-Tory, pro-Brexit gags if he felt they weren't sufficiently represented on air.
When asked directly about him addressing bias in comedy, Davie said: 'I've no idea where that came from.
'Reading some of the commentary is ridiculous. Comedy has always been poking at authority. If a particular government is in charge you probably do get a bit more edge against those in power, that's how it works. And, by the way, I want good satire on the BBC. I like being adventurous.
'What I do think though, is the same as my framework for overall impartiality. The BBC should not come from a platform from when there's an assumed point of view. It's not just about left and right, it's different people.'
He likened his aims to the publicly stated policy of ensuring there was always at least one woman on panel shows.
'We didn't have enough diversity on our panels. We did it [addressed it], it's brilliant and it adds more flavour,' he said.
'I would like a multitude of flavours in our comedy. It's not about stopping one [side]… that's just nonsense.'
Here is the recording:
Published: 4 Sep 2020
What do you think?