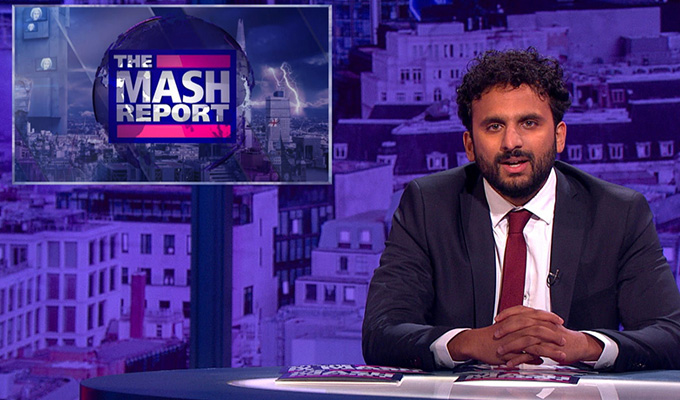 New BBC boss targets 'left-wing' comedy shows
New BBC chief Tim Davie is to target comedy shows often seen as too left-wing, it has been reported today.
The incoming director-general is said to be keen to redress what he sees as bias against the Tories, Donald Trump and Brexit as part of plans to restore 'trust and confidence' in the BBC.
Programmes such as The Mash Report, The News Quiz, Mock The Week and Have I Got News For You have long been criticised from right-of-centre commentators and newspapers.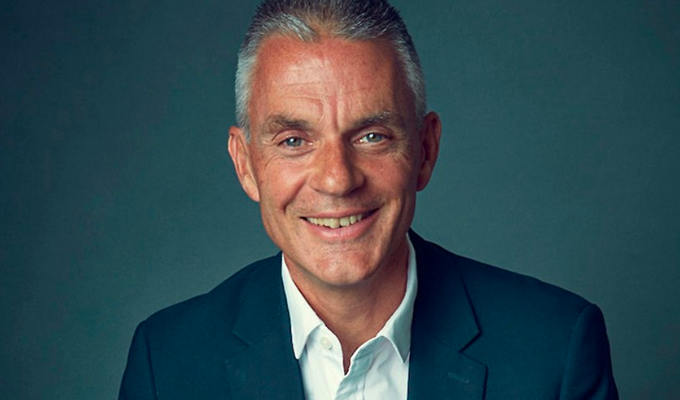 And one such outlet, The Daily Telegraph, today publishes a front-page story claiming Mr Davie, above, has such shows in his sights.
Some shows could be axed altogether, the newspaper reports, but initially the emphasis is likely to be on producers to seek a broader range of targets and to book more right-leaning comedians away from what critics consider the liberal, metropolitan London bubble.
Tory MP Ben Bradley told the newspaper: 'In recent years lots of BBC comedy shows are just constant Left-wing rants about the Tories and Brexit. If the BBC is to truly represent all licence fee payers, that needs to change.'
'I'd like to see more right-leaning comedians given a chance rather than being effectively blacklisted for their views.'
But left-wing journalist Owen Jones tweeted: 'The reason there's a lack of "right wing" comedy is it mostly just isn't funny. There therefore isn't a big market for it. It's a victim of market forces.'
And writer Jonathan Coe said: 'The only pieces of satire I can think of that have contributed to real political change during my lifetime were right-wing: Boris Johnson's dispatches from Brussels in the 1990s. They helped sow the seeds for Brexit and their author is now Prime Minister.'
In 2018, a complaint that Radio 4's The News Quiz was biased against the right was upheld by BBC executives. The complaint revolved around Susan Calman's accusation that Theresa May did not seek the repeal of Northern Ireland's abortion ban for fear of alienating the DUP, which was propping up her government.
Commentators regularly get vexed by BBC jokes, including a Horrible History sketch earlier this year, introduced by Mash Show host Nish Kumar, which pointed out that many things considered quintessentially British were essentially stolen from the empire.
The BBC has not commented on the Telegraph's report.
Published: 1 Sep 2020
What do you think?