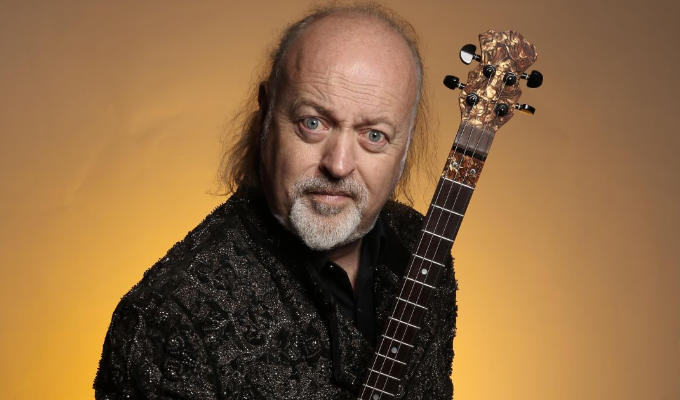 Bill Bailey 'signs up for Strictly'
Bill Bailey has reportedly signed up for the next series of Strictly Come Dancing.
The 55-year-old comedian is said to have agreed after finding time on his hands as his live commitments evaporated because of coronavirus.
Men Behaving Badly star Caroline Quentin, 60, will also appear in the new season when it kicks off in October, The Sun reports.
Bailey has been approached to appear on the show several times, but previously said he turned it down because it was too 'harsh'.
Speaking on the Graham Norton show in 2018, he said: 'I've been asked a couple of times. I like the idea of the dancing but it is so judgemental, which isn't for me.
'I'd like to learn to dance without the critique. It's pretty harsh and withering.'
Bailey's near-namesake, the Paralympian Will Bayley, was in last year's series.
Published: 28 Aug 2020
What do you think?