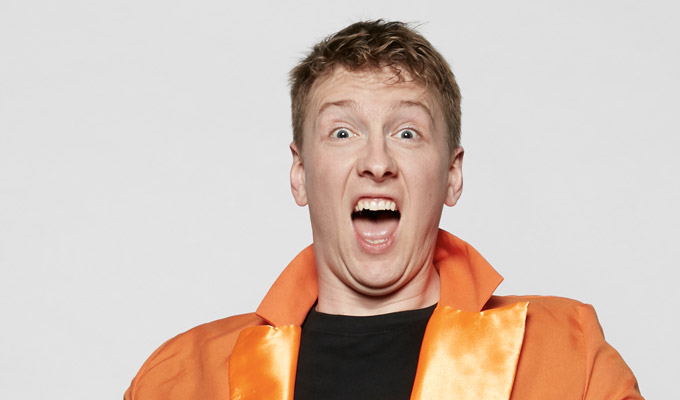 Parks, rooftops, terraces, and the grounds of historic buildings
The week's best live comedy
Sunday August 23
LONDON: After a 'soft opening' last weekend, the Clapham Grand again hosts a 'save live comedy gig', broadcast live online but also with an actual (socially distanced) audience in the historic venue. Jayde Adams introduces Ed Byrne, Desiree Burch, James Acaster, Kane Brown, Richard Herring, Tony Law, Felicity Ward and more in this celebration of what we've missed.
LONDON: TV favourite Ed Gamble headlines a rooftop gig at the Bussey Bar in Peckham, with fine support from Jen Brister and Olga Koch, who last week landed a new four-part Radio 4 show. Tickets.
LONDON: The comedian formerly known as Hugo Boss, formerly known as Joe Lycett, emerges blinking from lockdown to road-test some new material at no lesser venue than the Regent's Park Open Air Theatre, alongside some of his favourite acts from the comedy circuit. There are two shows at 6pm and 9pm.
Monday August 24
EDINBURGH: In what's looking like the only - if unofficial - event at the Edinburgh Fringe this year, stand-up Nathan Cassidy presents his solo show Observational in the courtyard of the Three Sisters pub in Cowgate at 5pm today - the first day limited outdoor events have been allowed in Scotland.
Tuesday August 25
BRIGHTON: Ed Gamble playing two proper venues in a week? It's almost like old times! He shares a bill with inventive ventriloquist Nina Conti and sardonic Phil Wang at the Brighton Open Air Theatre tonight, with shows at 6.30pm and 8.30pm.
Wednesday August 26
LONDON: The Chiswick Festival, taking place in the 18th Century Chiswick House And Gardens, continues with a performance by arch Bake Off: The Professionals host Tom Allen; while on Friday it's the turn of Charlie Baker and Joel Dommett.
Thursday August 27
LONDON: Which is better, the bill or the view? It's a tough call. A fine line-up of Garrett Millerick, Glenn Moore, Julian Deane and Lou Sanders perform on the terrace of Alexandra Palace, with its great vista of the capital. Tickets
Friday August 28
LONDON: There's a varied bill of comics on the cusp of greater things at the Country Mile Comedy Club, being held at The Star Of Kings in Kings Cross. Heidi Regan, Jacob Hawley, Ken Cheng, Michael Odewale, Olga Koch, Pierre Novellie, Ben Pope and Britney will be raising money for Refugee Action's Coronavirus Emergency Fund at the socially distanced gig.
Saturday August 29
BRIGHTON: The Krater Comedy Club is back at the Warren Outdoor venue next to Brighton Pier, with the dazzlingly inventive Terry Alderton and the Gen Z travails of Lauren Pattison, hosted by the regular, quick-witted MC, Stephen Grant. Two shows: 6.15pm and 8pm.
BLISWORTH: The Walnut Tree inn in this Northamptonshire town is hosting a double-bill of Tom Binns's alter-egos - the woefully inappropriate hospital DJ Ivan Brackenbury and the surprisingly effective psychic Ian D Montfort. It starts at 2pm.
Published: 23 Aug 2020
What do you think?