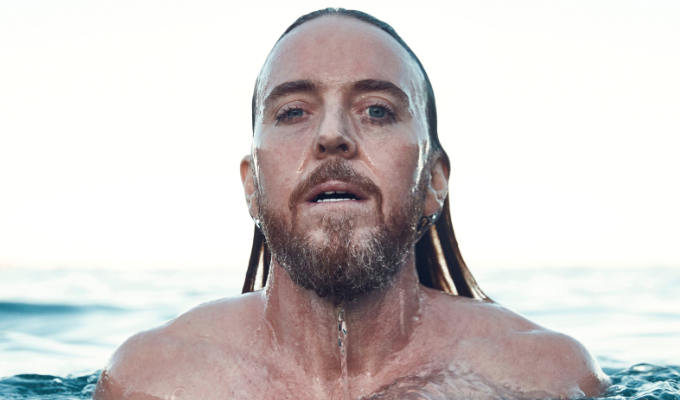 Tim Minchin releases a new single, Apart Together
Tim Minchin has released the title track from his first studio album, Apart Together.
The song was inspired by a story the comedian and musician heard on LA radio station KCRW about an elderly couple in their mobile home who died of hypothermia in each other's arms
Minchin said: 'If you enter marriage wholly accepting that it's a commitment to watching each other decay, there's something far more beautiful in that than the greeting-card depiction of love that it's overturning.'
Apart Together is the third song to be released from the album following I'll Take Lonely Tonight, a ballad about being tempted by infidelity while on tour, and Leaving LA, about how his dream of directing a Hollywood animated movie, Larrikins, collapsed after spending four years of his life working on it.
The album also includes Carry You, the song from his Sky series Upright, which he performed at the Bafta awards last month,
Minchin announced that the album will be released on November 20, when he appeared on The Late Late Show with James Corden last night.
It will be available on CD and translucent red vinyl and is available for pre-order here.
Here is the track listing :
1. Summer Romance
2. Apart Together
3. Airport Piano
4 The Absence Of You
5 I Can't Save You
6. Talked Too Much, Stayed Too Long
7. Leaving LA
8. I'll Take Lonely Tonight
9. Beautiful Head
10. If This Plane Goes Down
11. Carry You
Published: 13 Aug 2020
What do you think?