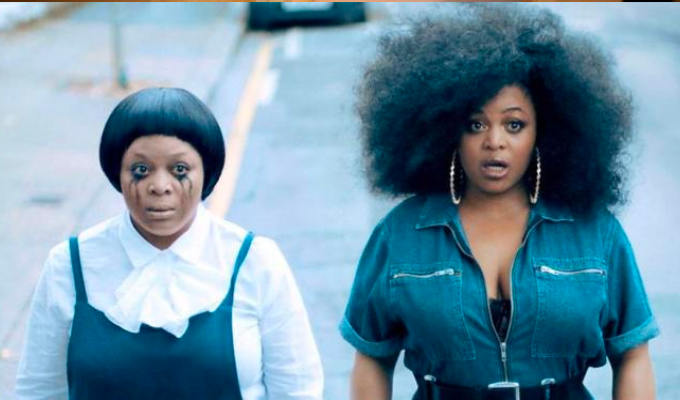 Famalam's Gbemisola Ikumelo lands her own series
Famalam star Gbemisola Ikumelo is to make a new comedy series for BBC Two
Brain In Gear was originally piloted as part of the broadcaster's Comedy Shorts scheme last year, winning a nomination for best short form programme at tonight's Bafta awards.
The premise is a flat-share comedy where the tenants are the voices in the head of Remi, an anxious single woman in her late twenties forever being interrupted by her two alter egos Boss Bitch Remi and Dark Remi.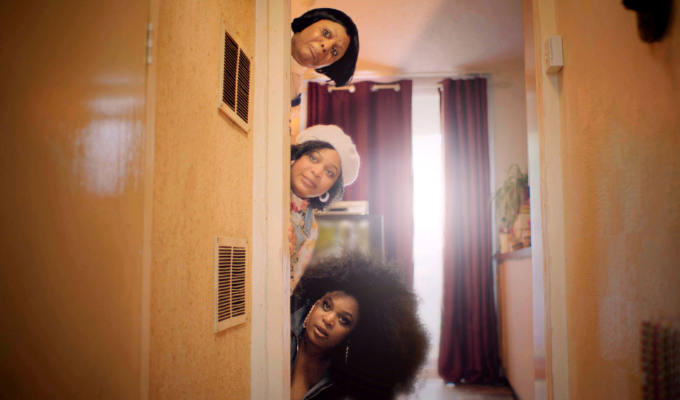 Ikumelo writes as well as performs the series, and is up for another Bafta tonight for best female performance in a comedy programme for her work on Famalam.
She said: 'This is a legit dream coming true moment for me and I keep finding myself asking, "Did the BBC actually just give me my own show?" I'm sure It will sink in soon enough, but for now I'm just revelling in all of the exciting possibilities that are presented by this becoming a series.'
The new series will feature short-form episodes, though the number of instalments and the broadcast date are yet to be confirmed.
Shane Allen, the BBC's controller of comedy commissioning added: 'This highly distinctive concept is ripe with comic potential and Gbemisola has fast become one of the leading comedy performers of her generation.
'Her range of characters is a joy to behold and we're proud to see her spread her considerable talent wings as creator, writer and co-director of this very special mini-series.'
Here is the pilot episode:
The Comedy Shorts pilots have recently also spawned sketch show Lazy Susan from comedy duo Freya Parker and Celeste Dring, which is set to debut on BBC Three, and BBC Two's Mandy starring, written and directed by Diane Morgan which begins next month.
Brain in Gear production credits
Made by: BBC Studios for BBC Two
Written by and starring: Gbemisola Ikumelo
Commissioned by: Patrick Holland, controller of BBC Two and Shane Allen, controller of comedy commissioning
Producers: Inez Gordon and Joe Nunnery
Executive producer: Josh Cole
Commissioning editor for the BBC: Ben Caudell
Published: 31 Jul 2020
What do you think?