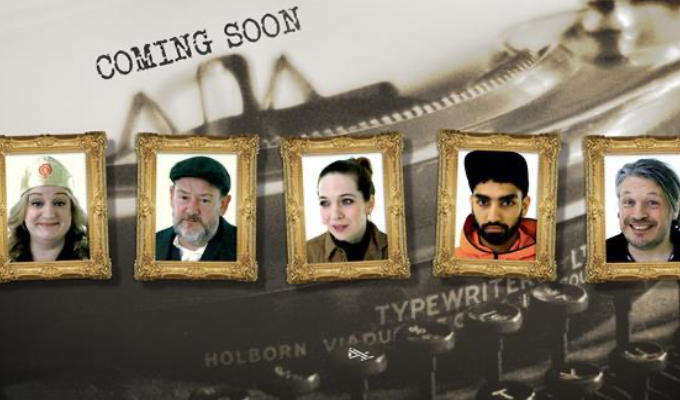 Revealed: Taskmaster Series 10 contestants
The line-up has been unveiled for the next series of Taskmaster, which will launch on its new home on Channel 4 this autumn.
Taking part will be This Country's Daisy May Cooper, the IT Crowd's Katherine Parkinson and comedians Johnny Vegas, Mawaan Rizwan and Richard Herring.
Greg Davis returns as the Taskmaster and series creator Alex Horne as his sidekick.
Channel 4 have released this teaser:
Taskmaster started as a live show at the Edinburgh Fringe before being developed for television. Channel 4 was initially involved in the development but it was commissioned for Dave where it has aired for nine series, before Channel 4 poached it last year.
At the time, Horne said: 'I'd like to thank UKTV for letting us do such ridiculous things for so long. Greg and I are looking forward to getting started on a new series for Channel 4 from next year.
' It seems like the right time to move to a channel with a broader audience and I can reassure people who like the show that it won't be changing one bit and I'll still be forced to do things no one should ever have to do.'
Davies added: 'For the first time in our working relationship I agree with little Alex Horne. The nine series on UKTV have been a joy and I would echo his thanks to all involved.
'I do take issue with the notion that the show will remain exactly the same however as I have made it my personal mission to break his spirit. I will remain even-handed with contestants of course, but it really is going to get unpleasant for him. Peace.'
The original Taskmaster programme and format combined has been sold into 106 countries
Taskmaster production credits
Produced by: Avalon
Executive producers: Alex Horne, Richard Allen-Turner, Rob Aslett, James Taylor, Jon Thoday and Andy Devonshire
Series director: Andy Devonshire
Series producer: Andy Cartwright
Published: 29 Jul 2020
What do you think?