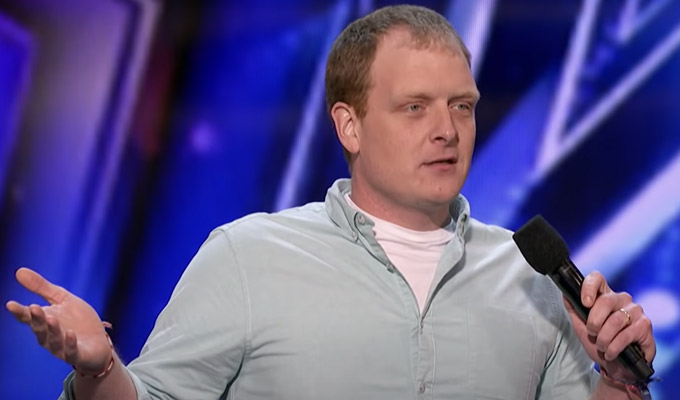 John Hastings wows America's Got Talent
John Hastings appeared on America's Got Talent last night - performing to an almost entirely empty theatre.
Despite the bizarre set-up, the comic won 'yeses' from all three judges, Simon Cowell, Howie Mandel, Sofie Vegara, keeping him in contention for the next round.
The Canadian comic, who spends half the year working on the UK comedy circuit, taped his set in March, just as production on the NBC talent show was being suspended because of coronavirus.
He told Chortle: 'Everything was shaping up to be a typical appearance until Covid hit. I had to perform comedy for only the judges and the crew as they were tearing down the set and heading for shelter to wait out the lockdown – every comedian's dream!'
His set aired last night in a show that mixed auditions filmed at the Pasadena Civic Auditorium in Los Angeles with contributions other hopefuls had shot in their homes.
Taking to the stage in the cavernous venue, the 34-year-old said the experience was 'in contention to be the weirdest gig' he has performed in his 14-year career.
'I don't even feel nervous,' he told the panel. 'I feel like I took drugs and I'm about to wake up.'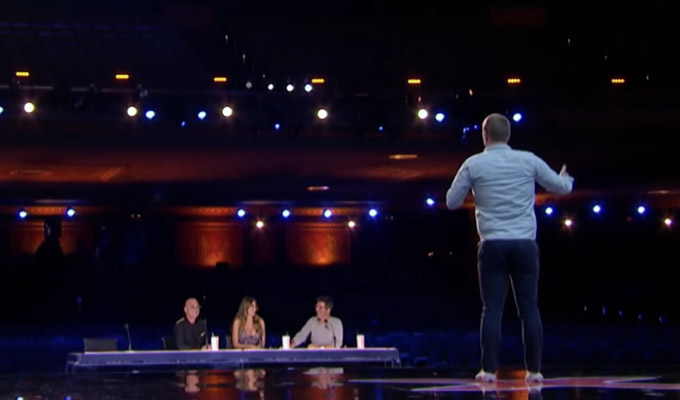 He got the crew laughing by making reference to the the odd situation, with Cowell praising him for reading the room.
Fellow comic Mandel gave Hastings a standing ovation, saying: 'I love that, very funny.'
In his preamble, the stand-up told how he was born three months premature with dyspraxia, with no reflexes or hand-eye co-ordination.
'I have the balance of I grew up this lopsided uncooridnated oaf,' he said. 'So I was picked on.
'But one day when I was ten I said a zinger to a bully and the entire class collapsed in laugher and he never said it again. Did that lead me to my current profession? That's for psychologists, and anyone with ears, to really figure out.'
Here's his performance:
Published: 15 Jul 2020
What do you think?