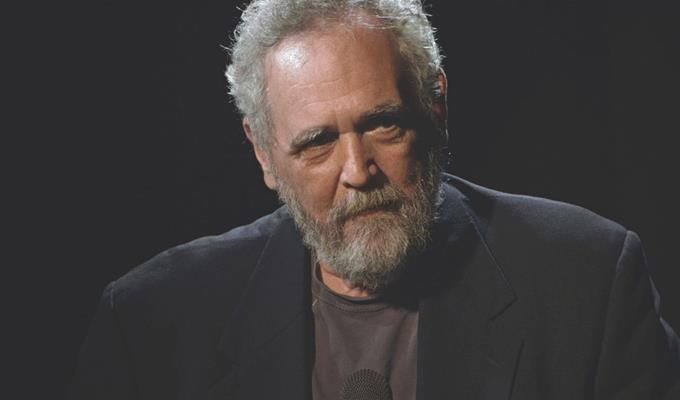 Boston square named after Barry Crimmins
A Boston square has been renamed in tribute to Barry Crimmins, the activist comedian who was so instrumental in shaping the US city's comedy scheme.
Friends joined his widow, Helen, yesterday in unveiling a plaque on the site of the Ding Ho comedy club, which Crimmins founded and ran from 1979 to 1984.
Helen posted on Instagram: 'I'm truly grateful and so happy for and proud of Barry', adding that the unveiling 'was beautiful and really breathtaking. I'm beyond proud of everything that this sign represents. You gotta Look Up to see it, just like you gotta Look Up to see the truth.'
Crimmins, who died of cancer in 2018 at the age of 64, would have turned 67 tomorrow.
To marl the event, and the 40th anniversary of the comedy club, a virtual gig will be staged tomorrow featuring the likes of Denis Leary, Steven Wright, Paula Poundstone and Bobcat Goldthwait, raising money for Helen, who also has cancer. Tickets are no longer available.
Goldthwait directed the 2015 documentary Call Me Lucky about Crimmins's comedy and his work campaigning against child sex abuse, as a survivor himself.
Published: 9 Jul 2020
What do you think?