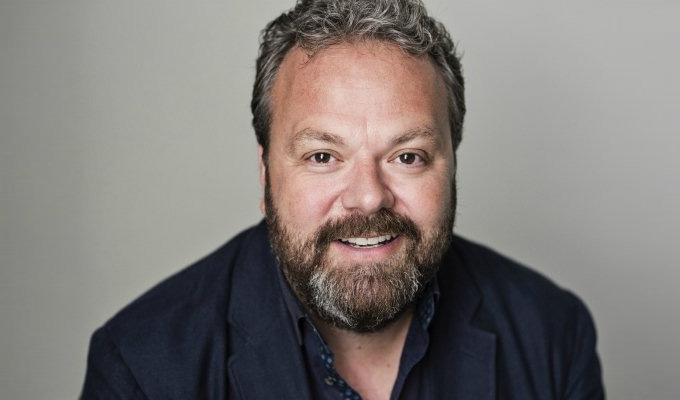 Could outdoor comedy gigs be back?
Plans are afoot for the first non-drive-in comedy shows since lockdown began.
A series of outdoor gigs are being planned for later this month, with punters reserving a three-metre patch of ground to ensure social distancing.
The week-long Pop-Up Picnic event had originally been due to start as early as next week in Bicester, Oxfordshire, but it has now been put back until July 21.
A full six-day programme is planned for Hill View Farm, with music, karaoke and comedy sessions. Acts scheduled to appear include Hal Cruttenden, Jayde Adams. Matt Richardson and Jess Robinson, and tickets have gone on sale here.
Meanwhile, Nathan Cassidy is planning what now looks set to be the first live gig since lockdown with a solo show, Roses From Joe, in front of just five audience members at what would have been the Buxton Fringe in Derbyshire on July 12.
And the organisers of the Camden Fringe and Greater Manchester Fringe are planning to coordinate a a nationwide network of backyard gigs, in which comedy fans can stage shows in their gardens, with ticket income going directly to the artists. Sign up to register your interest here.
Organisers of the Pop-Up Picnics gig appear to be operating in something of a grey area.
Government rules permit gatherings of up to six people – meaning Cassidy's gig would be allowed – with limited provision for groups of up to 30 'for major life events, such as weddings'.
And it explicitly states: ' Gatherings of more than 30 people will be banned, apart from some limited circumstances to be set out in law.'
However, pubs and restaurants are allowed to have more than 30 customers on their premises as each table is considered to be a separate social gathering, as long as they have social distancing measures in place to minimise the possible spread of Covid-19.
Pop-Up Picnic has a number of such rules in place. As well as spacing out each 'bubble' that customers buy, one-way systems to toilets and food stands will be in place.
Organisers Case Live had planned another week of events on a 190-acre site in South Derbyshire the following week, and are awaiting a verdict on the licence.
Police have protested on public safety grounds, noting: 'Although the plan gives extensive thought to social distancing, this would be impossible to manage and/or enforce.'
They also had concerns over alcohol being available 12 hours a day for six days, and lack of detail on many aspects of the event.
Published: 2 Jul 2020