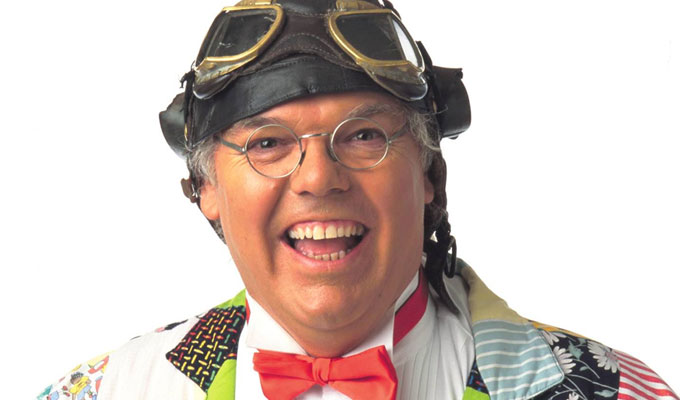 Roy Chubby Brown complains: I'm going broke
He's made a fortune from comedy over the years – but Roy 'Chubby' Brown says he'll go broke if comedy gigs aren't allowed to resume soon.
The notoriously offensive comic has released 26 DVDs over his career, selling 250,000 a year in his heyday.
But now he says he won't be able to survive more than six more months if he can't resume his gigging schedule.
Speaking to the Daily Star, 75-year-old Brown said: 'It costs me at least £1,000-a-week to live with insurance and gas and petrol and wages and everything else.
'My savings are just going, if this happens another six months I'm going to be on my a**e, basically.
'I earned 50 grand last year so I'm not allowed to claim anything.'
As an employee of his own company, Brown would be entitled to up to £2,500 a month under furlough, or a similar amount if freelance, under the government's coronavirus relief package.
He would also be able to claim 80 per cent pay for any staff he had to put on hiatus. But he said: 'I have seven lads who work for me and I feel sorry for them because I can't support them anymore, I can't supply their wages.
But, Chortle has discovered, Chubby's claims of imminent ruin might be overstated.
His company, Limekent Ltd, is sitting on £4.5million of assets and reserves, according to the latest accounts filed at Companies House.
Brown, real name Royston Vasey, owns 75 per cent of the firm, with his son Richard the company secretary.
The accounts show the firm had just one employee, likely to be Brown himself.
Brown is to stream a live chat show from Blackpool's North Pier on Saturday, June 27 at 9pm, with tickets prices £7.99 available here. An undisclosed proportion of the fee will go to charity,
Published: 25 Jun 2020
Recent News
What do you think?