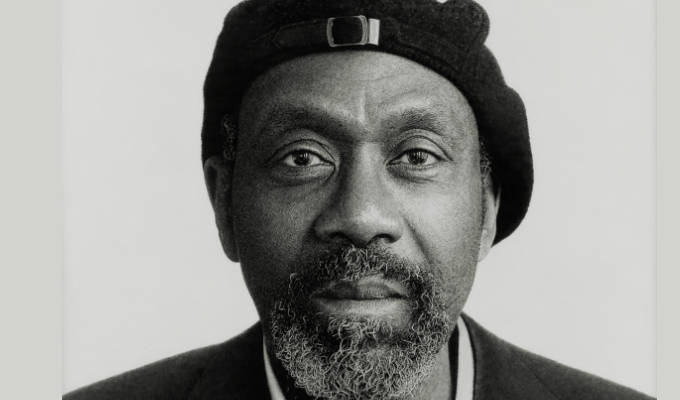 Lenny Henry painting makes the National Portrait Gallery
This portrait of Sir Lenny Henry has been selected for this year's prestigious BP Portrait Award show at London's National Portrait Gallery.
But with the exhibition has been put on hold, the gallery has instead put all the chosen works online, using a virtual 3D model.
The Sir Lenny portrait, in acrylic paint, is the work of Bedford-based artist Martyn Burdon, who said: 'Lenny Henry has been a part of popular culture throughout my life [so] it was a great pleasure to try and capture a side of him.
He said he had originally planned to paint him in character, but said: ' Lenny proved to be a very captivating presence simply as himself [so] it seemed right to portray Lenny in quite a simple straightforward way, I wanted to try and capture some of his gravitas and vigour. I think the direct gaze in the picture is quite poised and compelling.'
'Lenny is delighted with the painting, but saddened by the postponement of the exhibition.'
This is the second time Burdon has made the award shortlist, as his portrait of Matt Berry made the cut in 2017.
National Portrait Gallery director Nicholas Cullinan said: 'I am pleased we have been able to find a way to share the BP Portrait Award 2020 exhibition with our visitors at home, during this uncertain time and hope that staging a virtual exhibition will provide us with the opportunity to bring the very best in contemporary portrait painting to an even wider audience.
'The BP Portrait Award is tasked with finding and recognising portrait paintings that combine technical accomplishment and a demonstration of insight and empathy for the subject and sitter. It is a tough challenge, but, this year, one that has been responded to with great prowess and I would like to congratulate all the shortlist artists and those selected for exhibition.'
This was the first time BP did not participate on the judging panel, follows increased pressure from artists and climate activists for the gallery to sever its sponsorship ties with the fossil fuel industry
The exhibition can be viewed here. It is set to tour to Aberdeen Art Gallery towards the end of the year.
Published: 3 Jun 2020
What do you think?