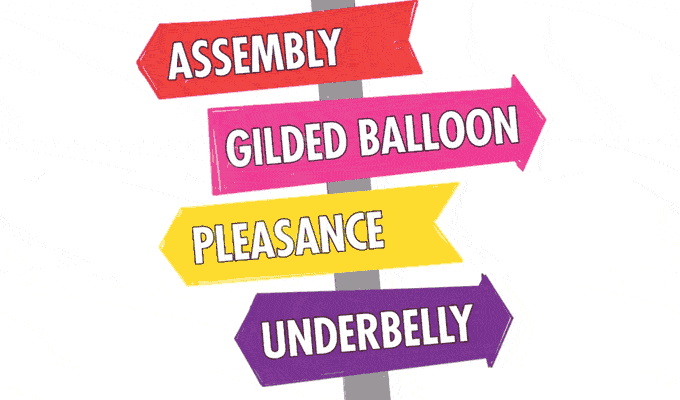 Major Fringe venues seek government support
Major Edinburgh venues including Assembly, Underbelly, Gilded Balloon, Just The Tonic and Pleasance have asked for taxpayer support, saying they need it to survive.
The Fringe operators have united to write to the Scottish Parliament seeking backing that will keep them going until the 2021 festival, after this year's income vanished with the cancellation of the festival.
An alliance of companies called The Association of Independent Venues has told MSPs that most of them have been unable to access any financial help during the lockdown.
Their letter says: 'Without financial support for venue producers now, key organisations will go out of business. Support needs to be found for venue producers – and for the businesses, organisations, and freelancers across the UK who support the arts and festival sector, and are dependent on their custom.'
It also pointed out that many Fringe venues 'are created and curated by independent producers who take the financial risk of setting up and operating temporary venues… Without these individuals and their vision, the environment which has brought benefits to Edinburgh, Scotland, and the UK would not exist.'
They have not been able to access Holyrood funding as many are based outside Scotland, but argue that they should still be eligible as they operate north of the border.
The letter comes after The Fringe Society, which co-ordinates the festival, warned a Commons committee that it may face insolvency if it cannot fill a £1million black hole in its finances. In its submission to Westminster, the Society estimated that venues needed about £21 million between them.
The Fringe Society further warned MSPs: 'Quite a number of individuals and organisations who attend the Fringe will not recover from this pandemic.'
Published: 27 May 2020
What do you think?