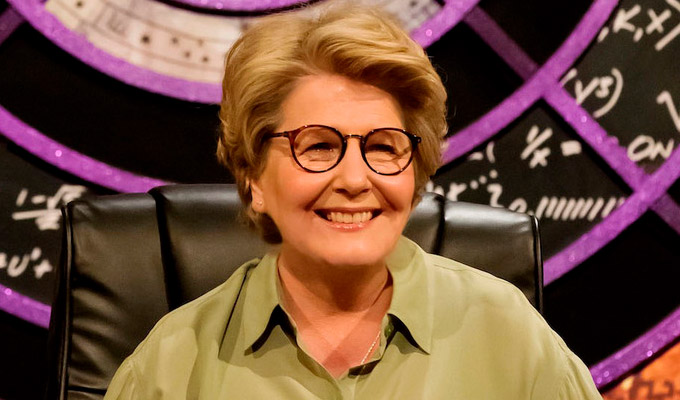 Sandi Toksvig writes an historical almanac
Sandi Toksvig is writing a historical book inspired by the YouTube videos she has been making during lockdown.
Toksvig's Almanac 2021 is a day-by-day guide to 'fascinating figures you didn't learn about at school'.
Describing the book as 'witty, entertaining and instructive', publishers Trapeze say the people covered in the book range 'from popes who gave birth during papal processions, to the inventor of Scrabble, to pioneering civil rights activist Ida B. Wells, who refused to give up her seat on a train decades before Rosa Parks was born'.
It follows her Vox Tox web video series about women in history, delivered from her study and co-written by one of the QI elves, Alex Ball. These videos - initially released daily but now scaled back to weekly after they spawned a podcast, We Will Get Past This - attract around 15,000 views each
QI host Toksvig added: 'This is a book where you learn everything from who invented wallpaper to where you can attend the best turkey testicle food festival in the world. What's not to love?'
Trapeze publishing director Pippa Wright told trade website The Bookseller: 'Like so many I have been captivated by the daily videos Sandi's recorded during lockdown, which introduced me to mysterious Flemish linen starchers, celebrated mistresses, and the elusive inventor of chicken soup. The chance to turn this into a book was irresistible, and Toksvig's Almanac is just the sort of charming, erudite and reassuring view of the world, and our place in it, that lifts the spirits and soothes the soul.'
Toksvig's deal follows the publication of her memoirs, Between The Stops, last year.
Her almanac will be out on November 12, priced £14.99 in hardback, and can be ordered here.
Published: 21 May 2020
What do you think?