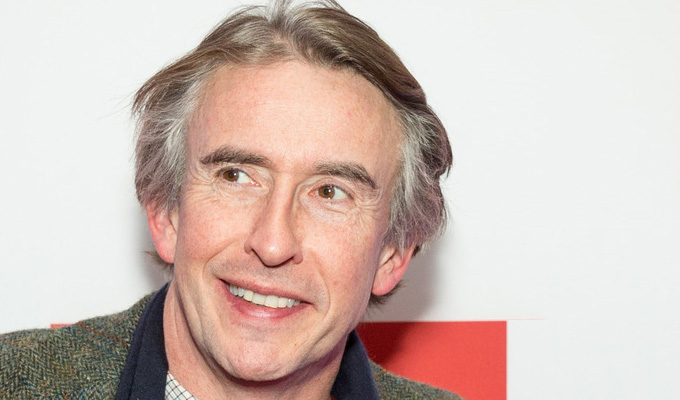 Steve Coogan's Persuaders remake is back on again
Steve Coogan's long-standing plans to star in a remake of 1970s action comedy series The Persuaders! have juddered into life once more.
The Alan Partridge creator, who was first linked to the idea more than 15 years ago, has joined forces with Bones creator Hart Hanson for the latest attempt to bring it to screens.
Originally running on ITV in 1971 and 1972, the adventure series starred Roger Moore and Tony Curtis as a pair of millionaire playboys, a raffish upper-crust Brit and a brash new-money American, reluctantly forced together to fight crime.
Coogan was originally linked to a remake in 2005, with Ben Stiller in line to play Curtis's character Danny Wilde. It was said to have been Coogan's idea, with the comic commenting: 'He's a somebody and I'm a nobody, so I'm very grateful for the relationship right now.' The pair went on to co-star in the Night at the Museum movies.
Nothing more was heard of the Persuaders project until 2007, when it was reported that Stiller was developing a new movie version, starring Hugh Grant as the suave sleuth Lord Brett Sinclair and George Clooney as Wilde. However, that project never materialised either.
In a 2008 interview with Total Film magazine, Coogan said his version of The Persauders! was 'one of those things that got stuck in development hell,' adding that it was still 'hovering around. I had a conversation about it the other day. Sometimes you have to give these things a kick in the arse and then they get their own momentum again.'
The new version is being by developed Tomorrow Studios, a production company backed by ITV, as producer Becky Clements revealed in an interview with Deadline.
She described Coogan and Hanson – who are writing the script – 'a dream team' but gave no further news on casting.
Car-made Coogan once owned a 1970 Aston Martin DBS V8, similar to the one Lord Sinclair drover in the series, which he put up for sale last year for around £150,000. And a whole episode of Knowing Me Knowing You revolved around Roger Moore failing to show up for an interview with Alan Partridge.
Published: 17 May 2020
Recent News
What do you think?