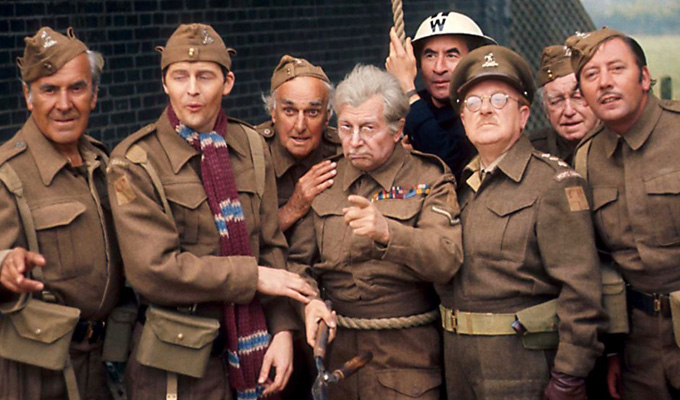 Brits seek solace in old sitcoms
Britain is turning to classic comedies for reassurance and laughs in these unusual times.
Streams of Dad's Army are up by 211 per cent in the last ten days, according to on-demand service Now TV.
Viewers are also increasingly seeking out Only Fools And Horses – with streams up 87 per cent – Peep Show, up 38 per cent, and The Simpsons, up 21 per cent.
Marina Storti, Now TV's managing director, said: 'It's no surprise Brits are turning to their TV for comfort.
'When you can't always see your friends and family, an iconic character, like Del Boy and Rodney, or Captain Mainwaring, are the next best thing to a familiar face and a little home comfort.'
'Now's the time our customers are catching up on all the brilliant classics, helping to make their time at home that much more exciting.'
In movies, demand for Simon Pegg's zom-com Shaun Of The Dead has gone up by 108 per cent.
Published: 7 Apr 2020