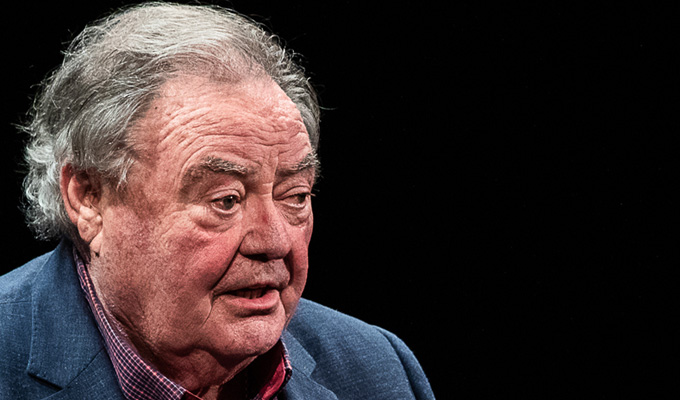 Eddie Large dies at 78
Eddie Large has died at the age of 78 after contracting coronavirus.
His son, Ryan, broke the news on Facebook, writing: 'It is with great sadness that Mum and I need to announce that my dad passed away in the early hours of this morning.
'He had been suffering with heart failure and unfortunately, whilst in hospital, contracted the coronavirus, which his heart was sadly not strong enough to fight.
'Dad had fought bravely for so long. Due to this horrible disease we had been unable to visit him at the hospital but all of the family and close friends spoke to him every day.
'We will miss him terribly and we are so proud of everything he achieved in his career with Syd and know that he was much loved by the millions that watched them each week.'

Large was born Edward McGinnis in Glasgow in 1941, and the family moved to Manchester when he was just nine. After he left school he worked as an electrician and a singer, where he met guitarist Cyril Mead. They formed a double act under the stage names Little and Large, shooting to fame after they won the TV talent show Opportunity Knocks in 1971.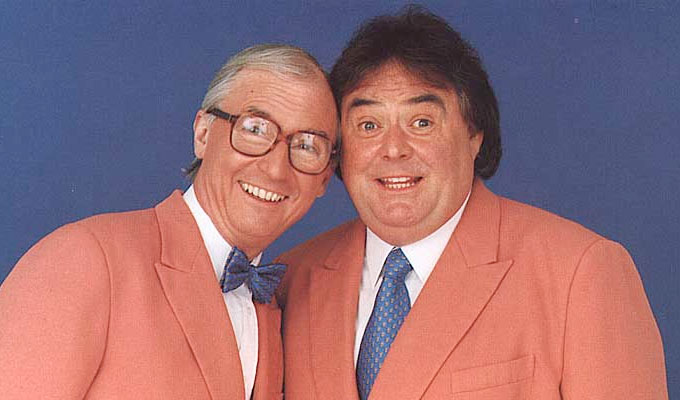 At the peak of their career, they drew audiences of up to 15million for their TV sketch shows of the 1970s and 1980s.
But their show was cancelled in 1991, the partnership ended, and the pair drifted apart – not least because Large developed a life-threatening heart condition that required major surgery in 2003.
He retired, although made a few cameo TV appearances, while Syd Little – now 77 – went on to work the cruise ships and run the restaurant in a pub in his hometown of Fleetwood, Lancashire.
In 2010, Large admitted he hadn't spoken to his erstwhile double act partner in decades. But they did reunite at Norman Collier's funeral a few years later. Last year, they appeared together at the Slapstick festival in Bristol, where this picture was taken: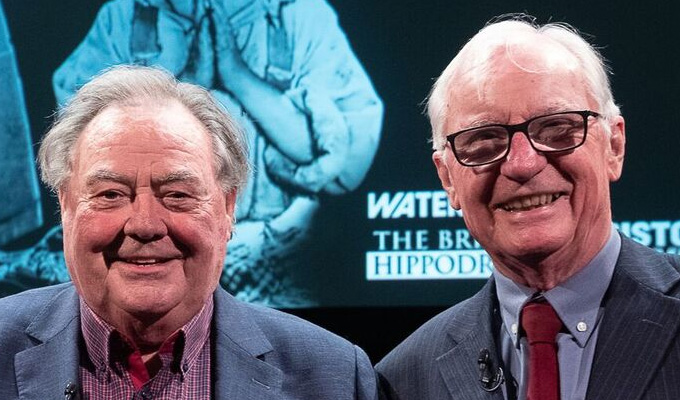 Among those paying tribute today were Jimmy Cricket, who said: 'With a heavy heart I have just found out, (through his son Ryan), that his father Eddie Large has passed away, I worked many times with him and his partner Sid, they were not only a great act, but such fun to be with! Our thoughts and prayers goes to Patsy and Ryan and family xx'
Tommy Cannon tweeted: 'Devastated to hear that my good friend Eddie Large has passed.. very heavy hearts at home today. Mine and Hazels hearts go out to Patsy and the family.'
Timmy Mallett added: 'Dear Eddie Large - thank you for the laughter and joy. Deepest condolences to all your family and friends.'
In 2013, Large suffered a serious fall close to his home in Portishead, near Bristol, that left him in a critical condition for a week.
Here are Little and Large in their heyday:
Published: 2 Apr 2020
What do you think?