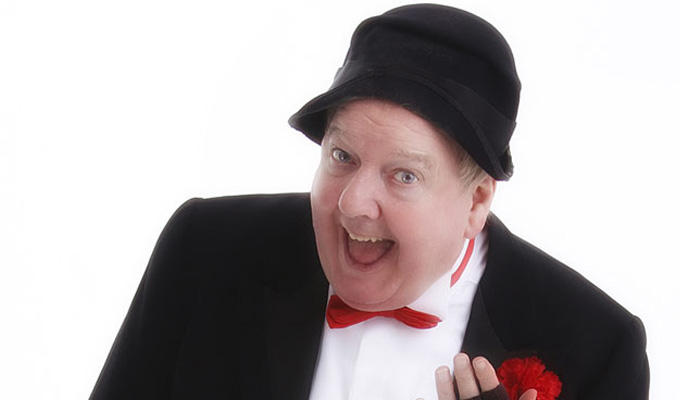 Jimmy Cricket
Date of birth:
17-10-1945
Jimmy Cricket left school at 16 and spent the next two years working in a betting shop, before spending joining Butlin's holiday camp in Mosney, Co Meath, in 1966.
He worked as a Red Coat entertainer for three summers, moving to Manchester in the meantime, where he combined working the Northern club circuit with a day job as a door-to-door salesman. From 1972 he worked at the Pontins in Southport and Morecambe.
Over this time he perfected his own take on the 'thick Irishman' stereotype, including his catchphrases 'c'mere' and '...and there's more' and his distinctive outfit: cut-off trousers, tuxedo, hat and wellies marked 'L' and 'R' – always on the wrong feet.
Unlike many comics of his generation, it wasn't The Comedians show that made his name, as he never appeared on the show. Instead he came to prominence in 1981 after reaching the finals of the ITV talent hunt Search For A Star.
In 1986, he landed his own TV series on Central Television called And There's More, which ran for three years. He also had his own radio series for Radio 2, Jimmy's Cricket Team, from 1991 to 1995.
He is also a regular pantomime star, having appeared in 17 to date.
He married wife May in 1974 and they have four children Dale, Frank, Jamie, and Katie – who is now working the comedy circuit herself.
Read More