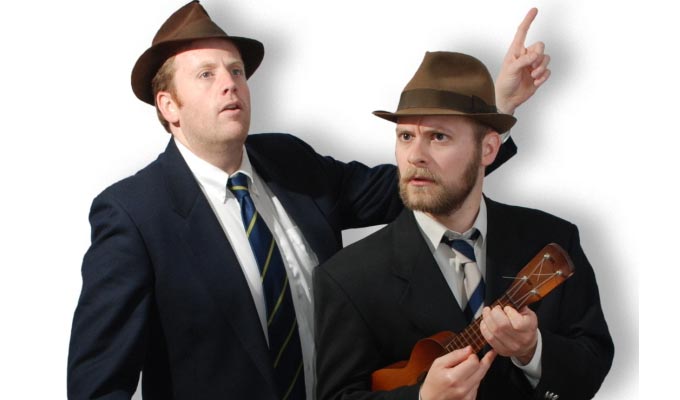 Book deal for Bob and Jim comedian
Jim Beckett, formerly of comedy duo Bob and Jim, has sold two children's books to publishers Egmont.
The comedian's first title, The Caravan At The Edge Of Doom will be published next spring, with a follow-up next year.
Aimed at 8- to 12-year-olds, the books will be illustrated by Ukraine-born Olia Muza in her first book for a British publisher.
According to the published the book is about 12-year-old Harley, whose four grandparents seem to die when their caravan toilet explodes. But then she discovers that the WC is a gateway to the Land of the Dead….
Sarah Levison, Egmont senior fiction editor, told trade website The Bookseller: 'Jim Beckett has created a story that is laugh-out-loud funny with a searing undercurrent of emotion that takes you by surprise and brings tears to your eye.'
Beckett is an English teacher at a south London secondary school who, with Robert Dobson, were a comedy duo active on the circuit between about 2011 and 2015, appearing in three Edinburgh Fringe shows and on Radio 4's Sketchorama.
They are pictured above with Beckett on the right.
Published: 31 Mar 2020
What do you think?