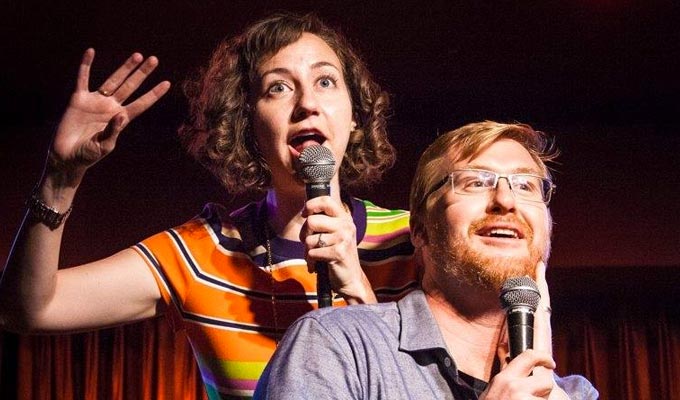 Hot Tub in your home
The hippest alternative comedy night in Los Angeles is being live-streamed tonight, although Brits will have to stay up very late to watch it.
Kurt Braunohler and Kristen Schaal usually host Hot Tub each week from The Vigil on Santa Monica Boulevard – but with the venue closed due to the state of emergency declared in California over coronavirus, they have instead taken to the internet.
The show will instead be streamed on Twitch for free, although a recommended $5 (£4.35) donation is requested.
Hot Tub with Kurt and Kristen has been running for 15 years, originally in Brooklyn, but moving to LA seven years ago. Performers who have taken to its stage include Aziz Ansari, Eugene Mirman, Janeane Garofalo and Reggie Watts.
Tonight's line-up includes Ian Abramson, Dana Donnelly, Chris Garcia, Maya May, Caleb Synan, Sarah Tollemache, Nick Turner, Nick Ciarelli and Brad Evans.
Streaming will start at 8pm local time – or 3am UK time – and will not be available after the event, only live.
And here is probably Kurt and Kristen's most memorable moment:
Published: 23 Mar 2020
What do you think?