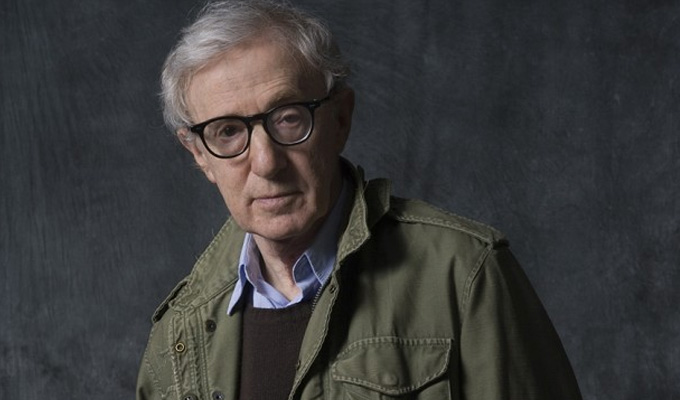 Woody Allen's memoirs are released
Woody Allen's memoirs have been unexpectedly released, after its original publisher was forced to drop the title amid widespread protest.
The book, Apropos of Nothing, was released in America today by Arcade Publishing, which described the 400-page title as 'a candid and comprehensive personal account by Woody Allen of his life ranging from his childhood in Brooklyn through his acclaimed career in film, theatre, television, print and stand-up comedy, as well as exploring his relationships with family and friends'.
It had originally been slated to be released on April 7 by Grand Central Publishing, but news of the deal received a huge backlash, not least among employees.
Allen's estranged son Ronan Farrow, who did so much to expose Harvey Weinstein, was enraged to learn that his father's book was being published by the same parent company, Hachette Book Group that released his Catch And Kill.
The company then cancelled its plans to release the title, a decision which sparked its own controversy. Hachette cancelled the release less than a week later. Stephen King wrote on Twitter: 'It's who gets muzzled next that worries me.'
According to The Guardian, Allen's book starts with a 'sense of nostalgia and angst' that mirrors Allen's biggest movies but 'darkens and becomes defensive as he recalls his relationship with Mia Farrow and the allegations he abused daughter Dylan Farrow'.
Allen has long denied those claims and was not charged after two separate investigations in the 1990s. However, Dylan's insistence that he did has led Allen to be ostracised by Hollywood in the wake of the Time's Up movement.
In a postscript to the Arcade edition, Allen reportedly says that Hachette had vowed to publish Apropos Of Nothing despite his 'being a toxic pariah and menace to society [but] when actual flak did arrive they thoughtfully reassessed their position… and dumped the book'.
Arcade editor Jeannette Seaver said in a statement: 'In this strange time, when truth is too often dismissed as "fake news," we as publishers prefer to give voice to a respected artist, rather than bow to those determined to silence him.
'We firmly believe in upholding the right to freedom of speech in the world of publishing and, as a result, we're pleased to support not only this terrific book but also — and even more importantly — this democratic principle.
Published: 23 Mar 2020
What do you think?