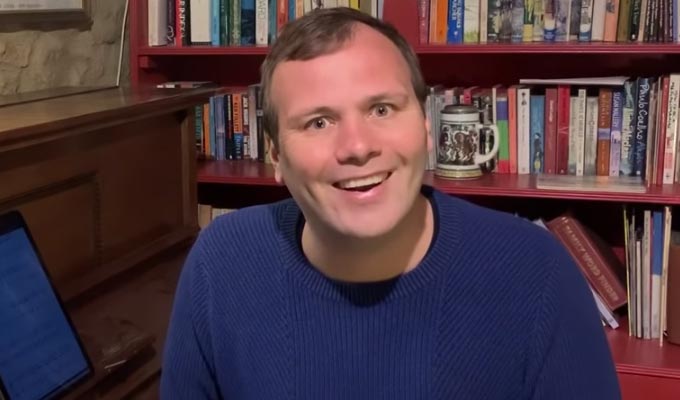 John Finnemore revives Cabin Pressure character
John Finnemore has revived one of the characters from his hit sitcom Cabin Pressure for the coronavirus lockdown.
The show ran on Radio 4 from 2008 until 2014 and co-starred Stephanie Cole, Roger Allam and Benedict Cumberbatch.
But now writer Finnemore has released the first episode of a spin-off web series, appropriately named Cabin Fever, in the guise of his character Arthur Shappey.
The premise is that consistently cheery steward of charter airline MJN Air is in self-isolation after flying all over China, South Korea and Italy on a job, and is now giving updates from the granny flat next to his mother's house.
Published: 23 Mar 2020
What do you think?