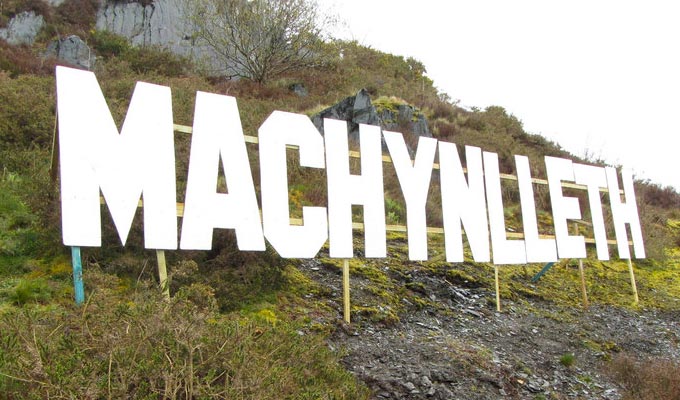 Machynlleth Comedy Festival cancelled
The Machynlleth Comedy Festival has been cancelled because of the ongoing coronavirus.
The popular event was due to be held in the Welsh town from May 1 to 3, featuring around 250 shows.
Organisers said it was 'with huge sadness' that they decided to pull the 11th annual event.
In a statement on the event's website, they said: 'We know this will be a huge disappointment for all those who were planning to attend, and we share in that disappointment. Please know that we have not taken this decision lightly, but under current guidance and information we felt we couldn't proceed in good conscience.
'We take our responsibilities to the town of Machynlleth, our audience, artists and crew very seriously, and therefore accept that bringing 8,000 people to the town would currently pose an unnecessary risk to public health.
'The arts is one of many sectors that are going to be hit particularly hard in the coming months, and while cancelling the festival is a devastating blow for us, we know that there are also knock-on effects for everyone we work with to put on the festival. If you value The arts then please try to find ways to support them throughout this period.'
The announcement comes after Boris Johnson urged people to 'avoid pubs, clubs, theatres and other such social contact' until further notice – effectively putting the kibosh on the entire live comedy industry.
Meanwhile, the ongoing Glasgow International Comedy Festival has taken no firm decision on its position, although its biggest events were this weekend cancelled on Scottish government advice.
The event tweeted this morning: 'We are aware of the new government advice and are liaising with venues, performers and promoters to agree next steps. Please bear with us while we put any new arrangements in place. We appreciate the support of our audiences and the wider comedy community and will be updating everyone as quickly as we can.'
Ticket-holders to the Machynlleth Comedy Festival will get refunds
Published: 17 Mar 2020
What do you think?