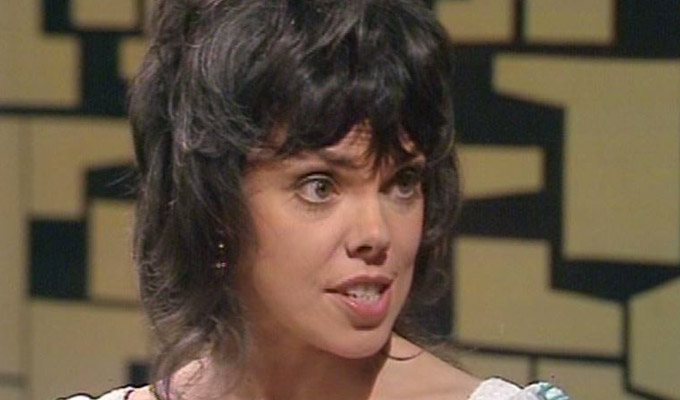 Andree Melly dies at 87
Andree Melly, the last surviving cast member of the Hancock's Half Hour radio cast and a one-time regular on Just A Minute, has died at the age of 87.
The sister of jazz musician George Melly, the actress also appeared in The Belles of St. Trinian's, the Hammer Horror film The Brides of Dracula and several episodes of The Benny Hill Show
She appeared in 54 episodes of Radio 4's Just A Minuter between 1967 and 1976 and in 1972 chaired an epsiode 'as our contribution to the women's liberation movement'. The tally made her the third most prolific woman on the show, after Sheila Hancock, Jenny Eclair and Sue Perkins.
Melly also played Tony Hancock's girlfriend in two series of the Hancock's Half Hour radio series in 1955 and 1956. After Bill Kerr's death in 2014 she was the last remaining member of the cast.
She once had a relationship with artist Lucien Freud, and later married actor Oscar Quitak, with whom she lived in Ibiza.
Her death on January 30 was marked with a small notice in the Daily Telegraph earlier this week, which noted: '[She] died peacefully at her home in St Eulalia, Ibiza on 31st January, aged 87. Her husband Oscar, daughter Natasha and son Mark, were all with her.
'Her cremation, and a loving memorial gathering on a sunny day by the Mediterranean, has taken place. She was much loved and will be greatly missed.'
Martin Gibbons, the president of the Tony Hancock Appreciation Society posted on the group's website of 'our eternal affection' for the star.
He added: 'Andree was the last surviving member of the radio cast of Hancock's Half Hour and her passing really is the end of an era. The Society would like to extend its condolences to her family.'
Here is one of her Just A Minute appearance:
Published: 28 Feb 2020
What do you think?