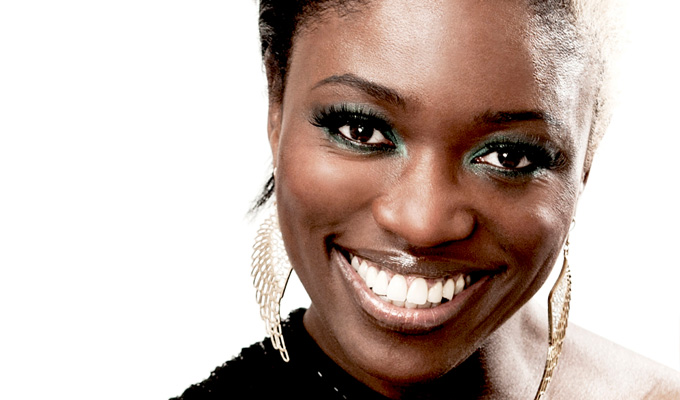 Andi Osho writes her first book
Andi Osho has written her first novel, which will be published next year.
Asking For A Friend is described as 'a funny multi-generational novel about three best friends who come up with a plan to solve their relationship woes once and for all'.
So they ditch the dating apps and ask people out in real life. But with a catch: they can only ask out potential dates for each other, not themselves.
Publishers HQ add that the comedian's novel 'features her trademark wit and will appeal to anyone who understands the power of female friendship.'
Osho burst on to the stand-up circuit in the mid-2000s, winning Funny Women, landing TV shots on Tonightly, Mock he Week, and Stand Up For The Week, as well as piloting her own Channel 4 show.
However in recent years, she has concentrated on acting and some presenting, most recently seen in Sky One's Fast And The Furious-style series Curfew.
She told trade website The Bookseller: 'A few years back, after a particularly scrappy break-up, I found myself reading a heap of relationship self-help books. My mind was blown and right away, I knew I wanted to write a novel about dating.
'However, once I got to work it quickly became a story not just about romance but about fabulous female friends who, to me, are just as important, if not more so. Sistas before Mistas and all that!
'Asking For A Friend explores everything I'm still learning about romance as well as being a love letter to all the great girlfriends I've had throughout my life.'
The book, which originally had the title My Friend Fancies You, will be published in February 2021 in paperback original, e-book and audio.
Published: 31 Jan 2020
What do you think?