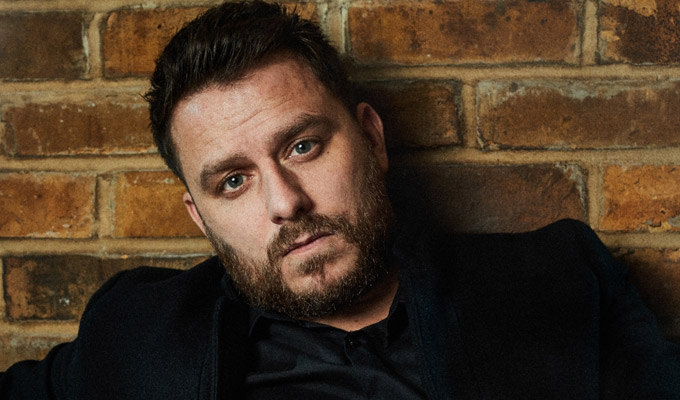 Dapper Laughs is doing Time
Controversial comedian Dapper Laughs is becoming an actor.
The comic – whose real name is Daniel O'Reilly – will be appearing in a limited run of a crime thriller called Time in a fringe theatre in London's West End next month.
It will also star David Schaal, who was Taffy in The Office and Jay's dad Terry in The Inbetweeners; Hollyoaks actor and reality TV personality Paul Danan; and Michael Head, who also wrote the play.
O'Reilly hit the headlines in 2014 when his ITV2 show On The Pull was branded as demeaning to women – and he became a pariah when footage emerged of him telling an audience member she was 'gagging for a rape' as part of his stand-up show. However he always insisted he was only repeating a comment she made.
O'Reilly returned to TV in 2018 as one of the contestants in Celebrity Big Brother.
He says Time, which revolves around four armed robbers who meet after a job goes tragically wrong, is 'a very powerful and moving script but also has some great comic moments and lines which is what got me interested.'
Head added: 'I grew up around armed robbers from London so was always hearing stories about doing a bit of work or going on the trot. Londoners love telling stories and I was always fascinated and often entertained by the stories I would be told.
'Time doesn't glorify villainy, but it does try and show these people in a real light, they are not the monsters often shown in gangster films, they were just family men who through choices or circumstance found themselves working outside of the law.
'It is not trying to make a moral stand or political view as that is, not for me, what theatre should be about. Theatre should be about enjoyment, being entertained by a story and the characters in it. Hopefully it will touch the audience and make them laugh.'
Time is being staged at the Tristan Bates Theatre by Adult Kitchen, a new production company set up by O'Reilly, his agent Jason Samuel of ASM Talent, and Head.
Time run from February 10 to 15. More details here.
Published: 14 Jan 2020
What do you think?