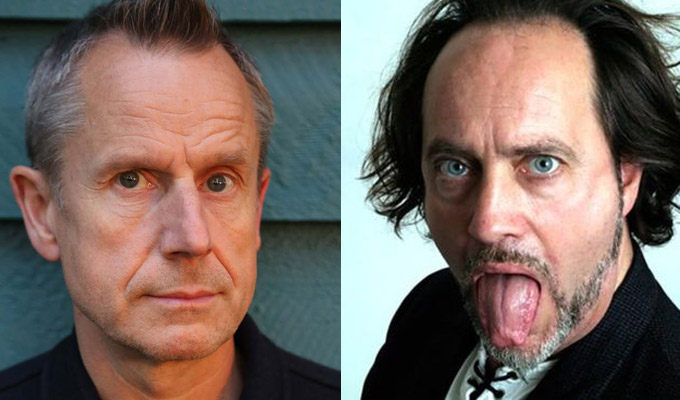 Jeremy Hardy and Ian Cognito share comedians' prize
Jeremy Hardy and Ian Cognito have been posthumously recognised in this year's UK Comedy Awards – also known as the Comedians' Comedian accolades.
The pair, who both died in 2019, shared the outstanding contribution to comedy award.
Meanwhile The Raymond and Mr Timpkins Revue were named the circuit's best comedians by their peers.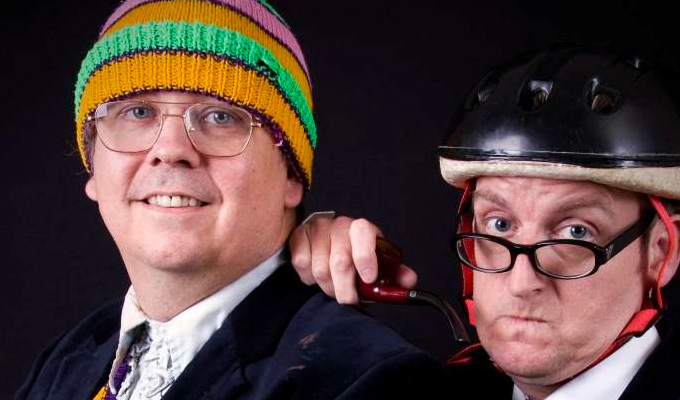 They said: 'Cripes! How lovely. Thanks to everyone who voted for us. But, hang on a minute, everyone else who has won a vote recently has been awful! Does this mean…'
Sally-Anne Hayward scooped best compere and Jim Howarth, who runs Comedy Hotspot in Lincolnshire was named best independent promoter.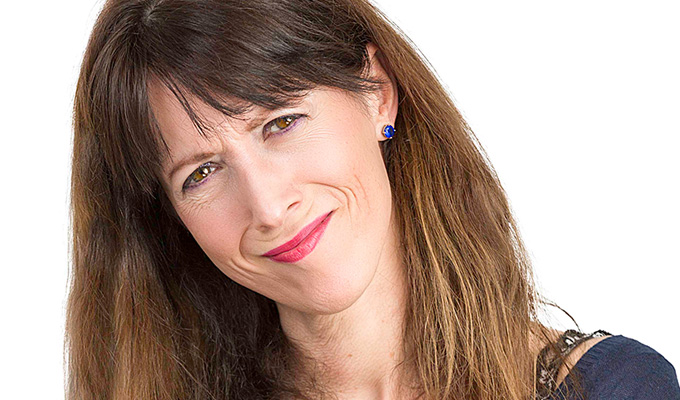 The vote was organised by promoter Andy White and comic Andy Askins, who was named best live act last year.
Askins said: 'It was very tight with just one or two votes separating the top few places.
'Comedy may be subjective but I think we are generally a very fair minded bunch and as professional comedians we actually know what it takes to get up on a stage in front of all kinds of people in all kinds of places. We have all experienced the highs of "laugh-surfing" and the lows of "the death of a thousand cuts". It's a great bond we share and one we should be proud of.
'I was very honoured to be voted best UK stand-up last year and the fact that the votes were from my peers was and still is a very big deal to me.
'It is as important to be able to celebrate the great ones as it is to name the bad ones. This is how we can keep the circuit healthy and safe for the next generation of comics coming through.'
Of splitting the outstanding contribution award between Hardy and Cognito, Askins added that 'we lost two comedy diamonds in 2019 each of whom contributed so much to live comedy.
'Jeremy Hardy, a gentleman who oozed class and sophistication onstage and who helped so many other cut their "comedy teeth". His talents were limitless and he made an impact across literature, radio and TV.
'And of course Mr Ian Cognito an absolute legend and the the nearest thing comedy will ever have to Oliver Reed, a force of nature, unpredictable and brilliant he could only ever be appreciated in a live comedy venue because TV execs didn't have the same bravery Ian did.
Hardy died of cancer on February 1 at the age of 57; while Cognito – whose real name was Paul Barbieri – died on stage in Banbury in April, with audiences initially thinking it was part of his act.
Honourable mentions at the UK Comedy Awards went to Scott Bennett and Stephen Grant for coming close to scooping the best act and best MC awards.
Published: 23 Dec 2019
What do you think?