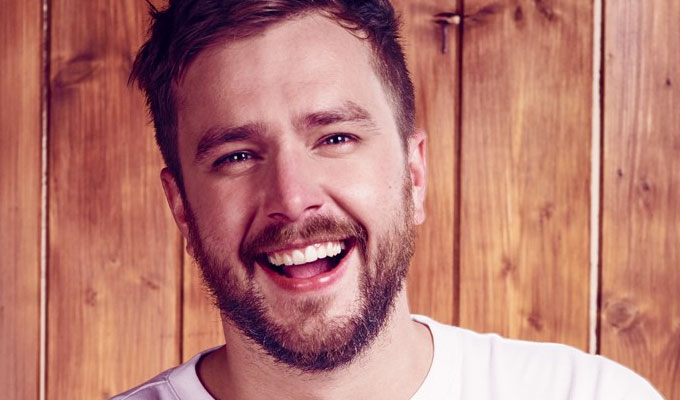 Iain Stirling to star in ITV2 sitcom
Iain Stirling is making a sitcom for ITV2, Chortle can reveal.
The stand-up and Love Island narrator writes and stars in Buffering, a coming-of-age comedy.
Comic Steve Bugeja has co-written the six 30-minute episodes, which have begun shooting in London.
The commission consolidates Stirling's relationship with the broadcaster. In addition to being the voice of ratings juggernaut Love Island, the Scot also hosts the gameshow CelebAbility for ITV2.
He previously wrote about his stumbling journey to maturity in the book Not Ready To Adult Yet: A Totally Ill-Informed Guide To Life, published last year.
Buffering is made by Stirling's management company Avalon and directed by Martin Stirling (no relation), whose credits include several of Spencer Jones's television shows, including The Mind of Herbert Clunkerdunk. The producer is Cold Feet's Serena Cullen.
Buffering is former children's television presenter Stirling's second attempt at a sitcom for adult audiences, after the 2016 BBC Three pilot Pumped about three idiots in small-town Scotland, in which he played 'Spunk' alongside James Allenby-Kirk and Daniel Cahill.
He is touring his next stand-up show, Failing Upwards, from March, and recording it for release on Amazon Prime.
- by Jay Richardson
Published: 29 Nov 2019
What do you think?