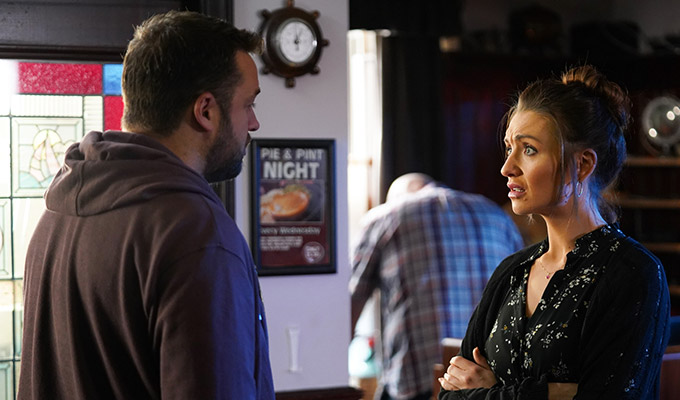 BBC won't be going back to Scarborough
The BBC will not be renewing Scarborough, its new sitcom starring Jason Manford and Catherine Tyldesley, for a second series.
Maggie Ollerenshaw, who plays hairdresser Geraldine, broke the news on social media, tweeting: 'Devastated to hear @Scarborough is not being recommissioned by the BBC. Best tv comedy I've ever been part of & best public response I've ever had to a character I've played.'
The show was written by Benidorm creator Derren Litten and also starred Stephanie Cole, Steve Edge, Claire Sweeney and Steff Todd.
When it launched in September, the show attracted 2.83 million viewers – the average for the 9.30pm slot – with an older, less affluent audience than normal. More than 45 per cent of viewers were over-65.
By the end of its run ratings had slipped back to 2.2 million.
Critics gave it a mixed response.
The Guardian praised its 'warm and wicked' tone; and Chortle noted: 'The comedy is generally underplayed, and the better for it.'
The Daily Telegraph gave it three stars, saying it was 'gentler, wryer and more observational [compared to Benidorm], like a Victoria Wood off-cut' and praised the cast's performance.
But The i thought it worthy of only two stars, saying 'Scarborough's complete lack of laughs is more frustrating than upsetting', while The Mirror also thought it wasn't funny enough, concluding: 'This soap opera-style comedy was not my cup of Yorkshire. But let's hope it warms up
In a statement, the BBC said: 'Sometimes we have to make difficult decisions to make room for new comedy on BBC One.
'We are very proud of Scarborough and would like to thank Derren and the team for all their hard work on the series.'
Published: 21 Nov 2019
What do you think?