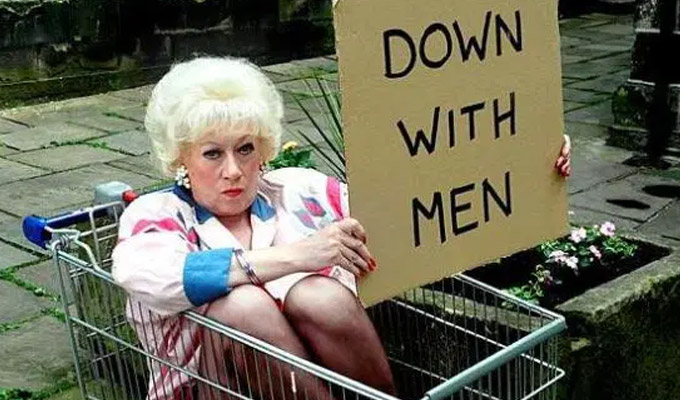 Last of the Summer Wine's 'Marina' dies at 75
Jean Fergusson, who played flirtatious Marina in Last of the Summer Wine, has died at the age of 74.
She appeared in 216 episodes of the comedy, stretching over 25 years from 1985.
On stage she was known for her one-woman show She Knows You Know!, in which she portrayed the comedian Hylda Baker – which earned her an Olivier Award nomination in 1998. Her research for the play also led to her writing a biography of the star.
Fergusson also played Dorothy Hoyle in Coronation Street, featuring in a 2011 kidnapping storyline involving her husband Alan.
Two years ago she appeared on Celebrity Pointless and spoke of how she didn't always like the skimpy clothes she had to wear on Last Of The Summer Wine.
She said: 'I was always the one in the low-cut blouse and the mini skirt or the shorts. When I got - shall we say - a little bit older, it wasn't quite the same.
'Getting all dressed up in the morning in a pair of little mini shorts and a very low cut blouse. But we battled through.'
Published: 15 Nov 2019
What do you think?