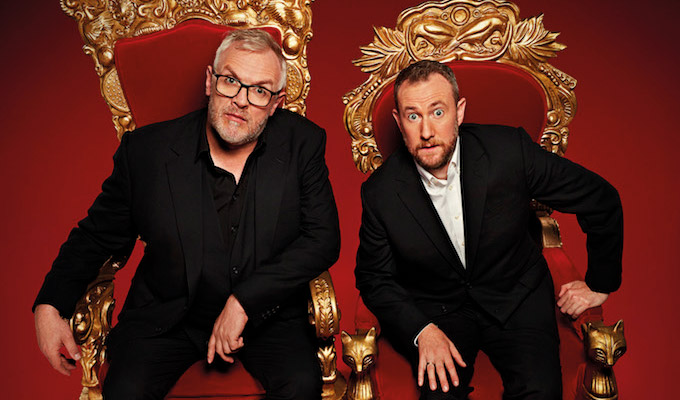 Could Taskmaster be heading to Channel 4?
Taskmaster could be moving to Channel 4, if TV industry rumours are to be believed.
Trade press are reporting that talks between broadcaster Dave and programme-makers Avalon have stalled, with rivals now circulating to swoop on the format.
The suggestion is that Dave's parent company UKTV and Avalon cannot agree terms over the show, which has been bringing audiences of up to 1.5million for its ninth series.
The Broadcast website reports one unnamed industry insider saying: 'Independent production companies have to make money out of shows when they're hits.'
Channel 4 previously poached The Great British Bake Off from the BBC, among great controversy, and trade websites report that it is 'actively' – even 'aggressively' – pursuing Taskmaster. ITV is also said to be interested
Neither Avalon, C4 or UKTV have commented on the story, first reported on trade website TBI.
Avalon's management arm also represents presenter Greg Davies and series creator Alex Horne
Published: 6 Nov 2019
What do you think?