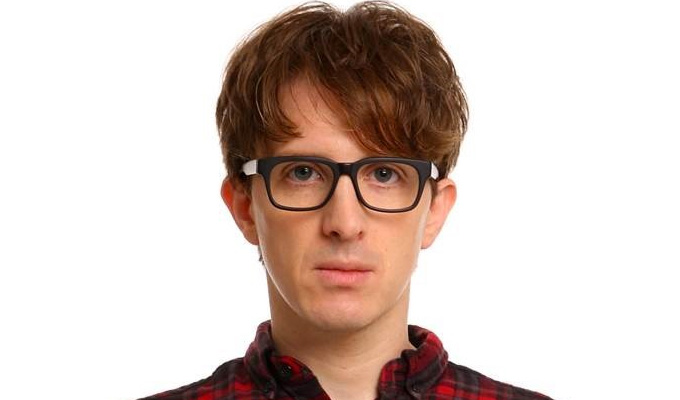 HBO special for James Veitch
British comedian James Veitch has landed his own HBO special.
The broadcaster has bought the rights to a new stand-up show to air on its HBO Max streaming service.
Conan O'Brien's production company Team Coco is producing the hour-long special, which was announced as part of a wider deal involving the late-night host.
Team Coco is producing five more shows for the platform – two of which will feature O'Brien introducing short sets from up-and-coming comics, with the others being hour specials.
None of the other comedians involved has yet been named.
Last weekend, Veitch has scored a major coup by hosting the Bafta Britannia Awards in Los Angeles attended by the likes of Phoebe Waller-Bridge, Steve Coogan, Vin Diesel, Jackie Chan and Jordan Peele.
The ceremony had previously been hosted by the likes of Jack Whitehall, Stephen Fry, Billy Connolly and Whoopi Goldberg.
Veitch is best known for his three TED Talks, with his account of replying to spam email the most-watched video on the organisation's YouTube channel, with 43million views – plus another 52million on the TED website. He has twice appeared on O'Brien's US talk show.
Kevin Reilly, chief content officer of HBO Max, said: 'Partnering with our very own king of comedy for these specials was a no-brainer… Delivering laughs and discovering comedic talent is what Team Coco is all about.'
The new platform, which launches in the US in May, will also offer South Park, Rick and Morty and Friends as well as new shows such as Mindy Kaling's upcoming College Girls and an Amy Schumer documentary covering her complicated pregnancy.
O'Brien also has a four-year deal with HBO Max owner WarnerMedia that covers his TBS show Conan until 2022.
Published: 30 Oct 2019
What do you think?