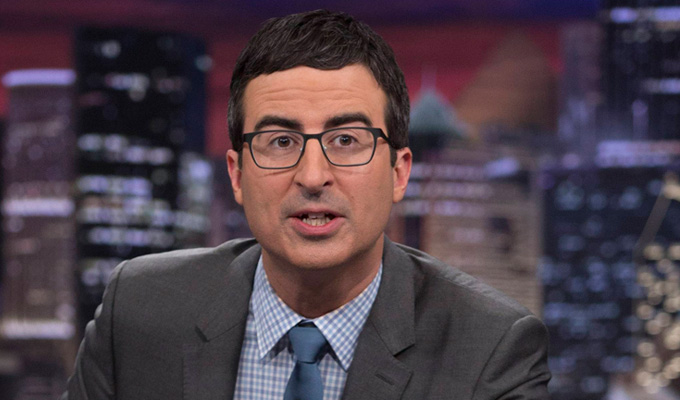 John Oliver: I've turned down an OBE
John Oliver has turned down an OBE.
The comic revealed that he recently received a call from the British consulate in New York, where he now lives making HBO's Last Week Tonight, offering him the honour.
And although he was temporarily tempted, he decided it was a ridiculous thing to have.
Oliver made the revelation on the US podcast Conan O'Brien Needs A Friend.
After speaking to the talk-show host about his Emmy wins, he added: ''Weirdly I had the strangest experience with an award just a few weeks ago.
'I got a call from the British consulate here in New York out of nowhere saying "the British consulate wishes you to return the call immediately" – which sounds like a wartime telegraph. "Please. Stop. Call. Stop."
'And this guy had such clipped Britishness to him it was genuinely offensive. Like his was a parody...
'He said, "Would you like an OBE?", which is like the Queen's Honours List.
'There was a moment of thinking, "I get to go Buckingham Palace, that would be an experience".
'Then what kicks in is, "Oh no I don't want that at all. I don't want an Order Of The British Empire. Why on earth would I want that? Then I looked up all the people who rejected it. I think the Beatles gave it back in the end.'
In fact, the Beatles got MBEs in 1965, but John Lennon later returned his. And George Harrison subsequently turned down an OBE in 2000.
'Awards for comedy are inherently silly,' Oliver added.
Other comics who have turned down the honour of being an OBE – an Officer of the Most Excellent Order Of The British Empire – include Stanley Baxter, Hattie Jacques, Dawn French and Kenneth Williams.
The next honours to be announced will be at the New Year.
Published: 26 Oct 2019