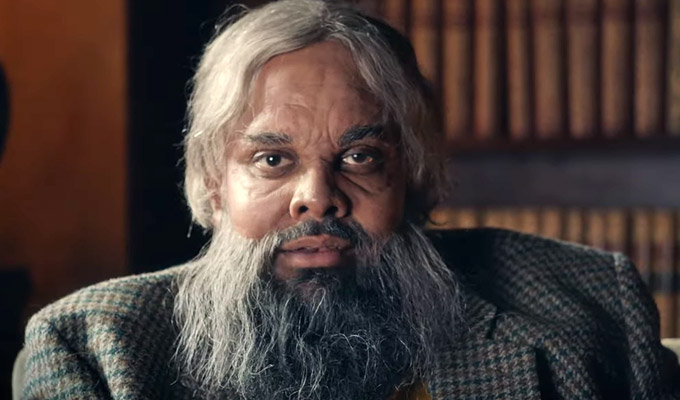 Comedians play disgruntled old TV viewers
Guz Khan, Natasia Demetriou and Ghosts star Kiell Smith-Bynoe are starring in a new series of adverts for the BBC.
In the campaign the stars play older viewers complaining about the shows they are in – entirely missing the point.
In Khan's ad, he plays a tweedy, well-spoken gentleman sitting by a roaring fire in a country home grumbling about the use of language in Man Like Mobeen.
'The way they speak! The vernacular they utilise!' he says – before dropping into the street slang himself.
He also complaints about People Just Do Nothing's Chubbudy G 'clearly not hereillegally'
Smith-Bynoe and Demetriou play a couple unhappy that the BBC seem 'obsessed by horrifying their viewers'.
Referring to her own series – Jemaine Clement's comedy-horror What We Do in the Shadows – Demetriou says: 'I don't want to know what they are doing in the shadows thank you!'
The Wasted On Some campaign is designed to entice younger viewers to iPlayer.
A third commercial features Peaky Blinders stars Kate Phillips and Aimee-Ffion Edwards who thought the crime drama would be about 'curious neighbours' and that Fleabag might be about a cat.
The campaign will run across TV, cinemas, social media and print.
Published: 21 Oct 2019
What do you think?