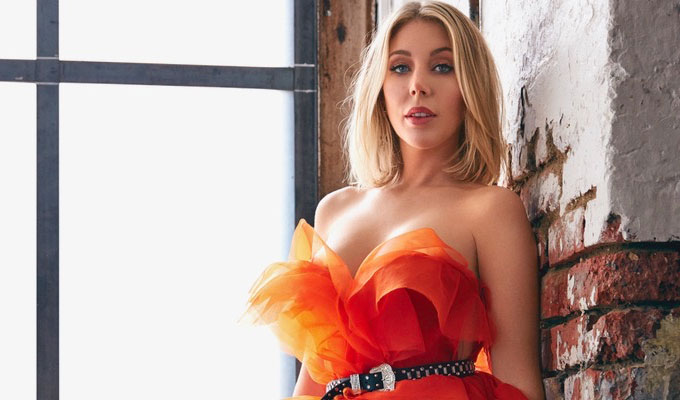 Masked raider breaks into Katherine Ryan's home
Katherine Ryan has revealed a masked man broke into her home last night.
She took to social media to tell how her boyfriend fought off the intruder as he tried to steal a laptop containing the scripts for a Netflix series.
The comic showed the computer splattered in blood and said: 'This is why I love Bobby K because he got in a fight and wrestled back my Netflix series and scripts.'
She also shared a photo of a ring that was taken in case it shows up at a pawn shop
Is there a way to circulate this foreshadowing ring around pawn shops that the masked man stole before he was tackled into the street? pic.twitter.com/XGZP6eJOsN

— Katherine Ryan (@Kathbum) October 20, 2019
Ryan is writing a series called The Duchess in which she plays a 'fashionably disruptive single mum' whose daughter, Olive, is the love of her life and who is debating whether to have a second child.
She told the Radio Times last month: '"The Duchess is super authentic I think to my personality, to my stage persona, because it's a disruptive mum who's a bad person but a good mum. She's fashionable, she loves being a mother she's not sad about it — it's me, yes. The rest is fiction, but it is a heightened version of me'
Published: 20 Oct 2019
What do you think?