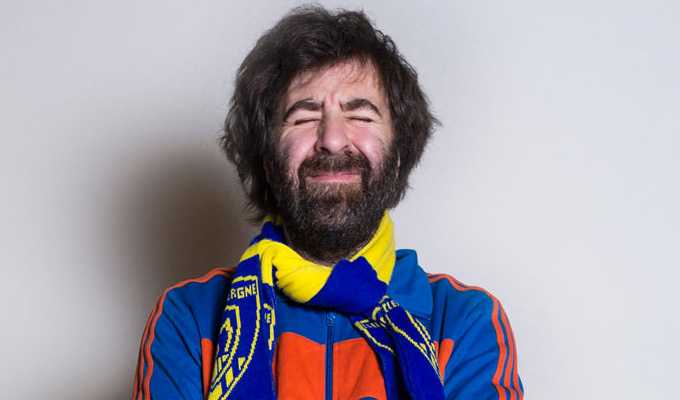 David O'Doherty writes a kids' heist adventure
David O'Doherty has written a comic heist book for children.
The Summer I Robbed A Bank will be published in May by Puffin, and is aimed at nine- to 12-year olds.
He said: 'There was a period just before adolescence kicked in my bedroom door and set everything on fire, when all I thought about were shark attacks and concocting elaborate heist plans with my twelve year old friends. This book is about one of those things.'
The comedian has already written the comedy picture book 100 Facts About Sharks, along with Claudia O'Doherty, while his Danger Is Everywhere series of children's books has been translated into 18 languages.
Puffin's editorial director Anthea Townsend told trade website The Bookseller: 'The Summer I Robbed a Bank is at once a hilarious heist story and an exquisite portrayal of the bond between a boy and his beloved, eccentric uncle. It is brilliantly funny, full of unforgettable characters and friendships, enormous heart and great adventure.
'David writes with such great warmth and humour; I absolutely fell for Uncle Derm and Rex – and their amazing story.'
Rex is the hero of the story, who spends his summer holiday on a remote and rainy Irish island with his 'strange and brilliant' uncle.
Accoring to the synopsis, 'Rex discovers Uncle Derm is about to execute his most hair-brained plan yet – to rob the island's travelling bank. Like the local legend of medieval Pirate Queen Grace O'Malley, Uncle Derm plans to redistribute the money to local needy causes on the island. And he needs Rex's help.'
Order The Summer I Robbed A Bank for £6.99 here.
Published: 15 Oct 2019
Recent News
What do you think?