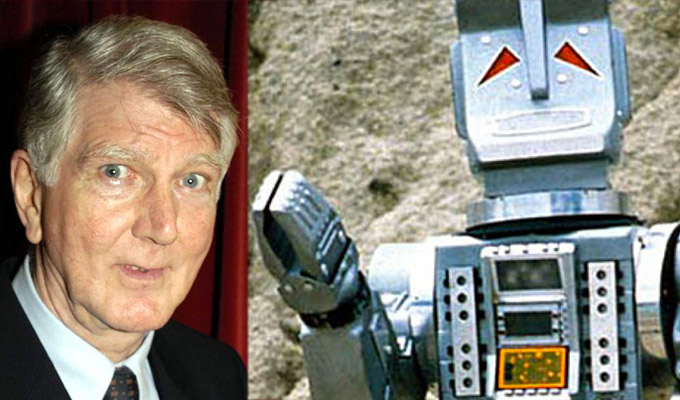 Wretched, isn't it?
Stephen Moore – the actor who voiced Marvin The Paranoid Android in The Hitchhiker's Guide To The Galaxy– has died aged 81
He played the depressed robot with 'a brain the size of a planet' in the 1978 radio series, as well as the TV adaptation and on stage.
Moore also appeared in Harry Enfield's Television Programme, playing Kevin The Teenager's dad.
His other credits include Dr Who, Brassed Off, The Queen's Nose, and Clockwise.
News of his death on Friday was shared on Twitter by Hitchhikers producer Dirk Maggs.
He tweeted: 'Our dear friend Stephen Moore has died. A fine actor, a lovely man and the original and most iconic voice of Marvin The Paranoid Android in The Hitchhikers Guide To The Galaxy.
'Our thoughts are with his family and our memories of him will always make us smile. RIP Stephen.'
Geoff McGivern, who played Ford Prefect in the radio series, added: 'He WAS Marvin, the Paranoid Android. He was a fine actor in theatre, films and radio and a funny pleasure to work with. His Whale and Petunias monologue will live. "Wretched, isn't it?" as Marvin would say.'
Published: 13 Oct 2019
What do you think?