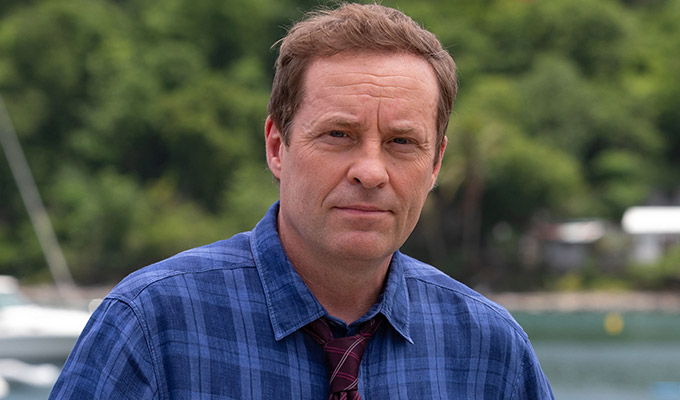 Ardal O'Hanlon quits Death In Paradise
Ardal O'Hanlon is to quit Death In Paradise.
The comic and former Father Ted star will make his final appearance as DI Jack Mooney in the next series of the BBC One show when it airs in January.
He said: 'I've spent the last four summers in Guadeloupe playing DI Jack Mooney (solving over 20 murder cases in my time there!)
'It's been a hugely rewarding and unforgettable experience, working with incredibly talented actors, directors and crew while discovering a magical part of the world.
'However, it's time to move on and explore other opportunities - preferably nearer the Arctic Circle.
'I'm confident that Death in Paradise will go from strength to strength and viewers will share my enthusiasm for Jack's successor.'
Executive producer Tim Key, from Red Planet Pictures, said: 'They say never meet your heroes but working with Ardal is everything I could have hoped for. He's a fantastic actor and a lovely man and we will all miss him enormously.
'We couldn't be more grateful for his time as our lead detective and his story isn't over yet - viewers will have to see how, why and when Jack Mooney leaves, but I don't think there will be a dry eye in the house.'
The last series of Death In Paradise attracted an average of more than seven million viewers per episode, according to consolidated figures.
A tenth series has already been commissioned.
O'Hanlon is currently touring with his stand-up show Ardal O'Hanlon: The Showing Off Must Go On - Tour at Chortle.co.uk">The Showing Off Must Go On.
Published: 10 Oct 2019
What do you think?