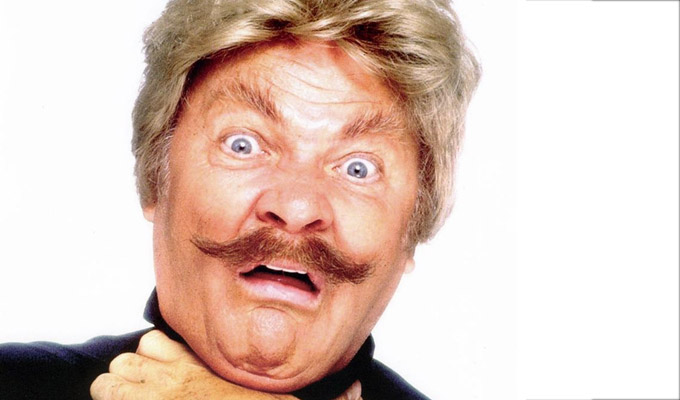 American comic Rip Taylor dies at 84
Flamboyant American prop comic Rip Taylor has died at the age of 84.
The stand-up was known for his outlandish stage costumes and for extravagantly tossing confetti around, earning him the nicknames 'The King Of Confetti' and 'The Prince of Pandemonium'.
His publicist confirmed that he died yesterday at Cedars-Sinai Medical Centre in Los Angeles, after being admitted for a seizure last week.
Born Charles Taylor on January 13, 1935, had a tough childhood, which included being molested while in foster care.
He served in the Korean War and started his comedy career in the US army, performing stand-up in clubs and restaurants, initially with gags he stole from entertainers who played for the troops.
Taylor went on to make 20 appearances on the Ed Sullivan Show, was a regular on panel shows in 1970s and hosted the short-lived spoof The $1.98 Beauty Show, in which the winner took home a handful of loose change.
He found younger fans through his regular collaborations with the Jackass crew, and he made a cameo in Wayne's World 2.
The confetti that was to become his trademark came about by accident, when he was 'dying like hell' on The Merv Griffin Show – and decided to shake things up by ripping up the host's cue cards.
In a 2011 interview, he said; ' The jokes were dumb, and I tore the five by eight cards, threw them up in the air and it became confetti.
'I knocked over his desk, walked up the aisle, went to [showbiz restaurant] Sardi's and said, "Well, that's the end of my television career." I went home that night. Their switchboard had lit up. They said, "Get the guy that went crazy!" And that is how the confetti started.'
Here he is performing on the David Letterman show in Las Vegas in 1987:
Published: 7 Oct 2019
What do you think?