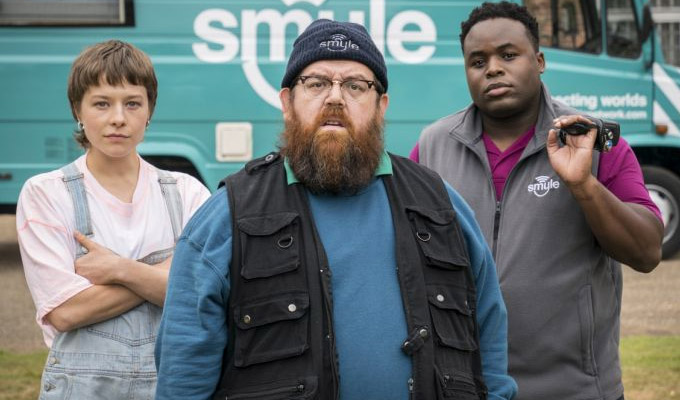 Cast announced for Pegg & Frost's Truth Seekers
Samson Kayo, Susan Wokoma and Julian Barratt have joined the cast of Simon Pegg and Nick Frost's forthcoming Amazon Prime series, Truth Seekers.
The streaming platform has announced the full cast of the supernatural comedy as filming gets under way this week.
Also appearing are Malcolm McDowell, Emma D'Arcy, Morgana Robinson, Kate Nash and Kevin Eldon.
The first pictures have also been released showing Emma D'Arcy, Frost and Kayo as a team of part-time paranormal investigators, apparently called Smule.
As they stake out haunted churches, underground bunkers and abandoned hospitals with their homemade ghost-detecting gizmos the supernatural experiences grow increasingly terrifying as they begin to uncover a conspiracy that could bring about Armageddon.
When the show was announced last year, Frost said: 'It'll start as a very parochial idea, a very small business venture for these people, but it will expand as the series goes on to be something far more global. It's a language everyone understands, the mystery of the unknown.

'Shaun of the Dead was a very parochial story set in North London and somehow it managed to get this global reach because everyone understands the language of zombie movies.'
Another image released today shows Barratt as Dr Peter Toynbee – below – although the exact nature of his character, or any of the others, has been revealed.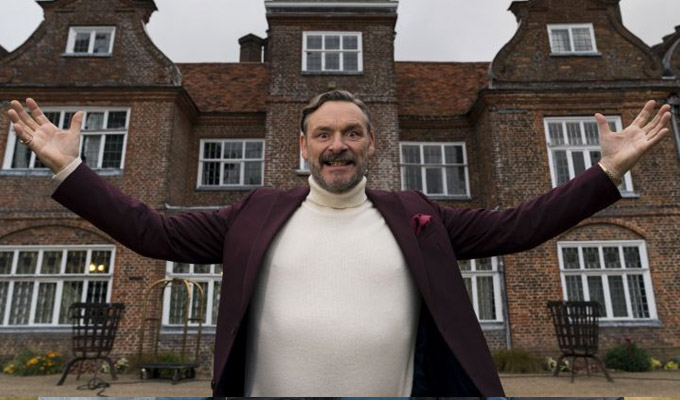 Pegg and Frost wrote the series with Nat Saunders and James Serafinowicz, who previously created the Netflix comedy show Sick Note.
And it will be produced by the Hot Fuzz duo's production house Stolen Picture.
Published: 19 Sep 2019
What do you think?