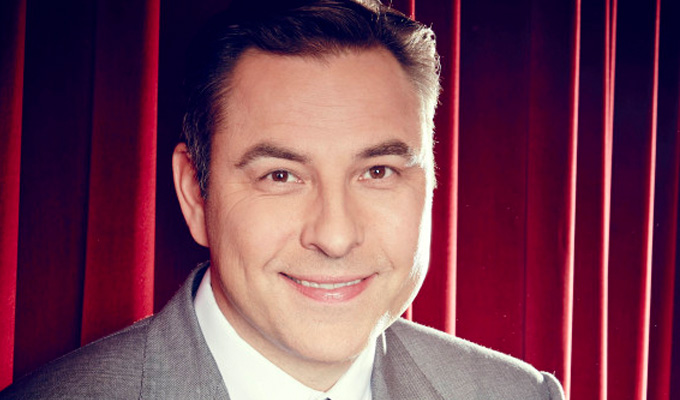 Gold orders star-studded seaside sitcom
David Walliams, Sanjeev Bhaskar and Simon Bird are to star in a new seaside-set sitcom for the Gold channel.
Sandylands stars relative newcomer Natalie Dew – who appeared in the West End version of Bend It Like Beckham – as 27-year-old Emily, who had escaped her titular hometown for London.
But when a bloodied pedalo is washed ashore and her father 'Les Vegas' is declared lost at sea, Emily has to return to put his affairs in order.
While doing this she is befriended by oddball neighbours Derek Swallows (Walliams) and his wife Jeannie (Detectorists' Sophie Thompson). She also becomes reacquainted with her old best friend and extreme hedonist Tina (Harriet Webb from White Gold), who holds the local record for most saveloys consumed in under three minutes; local nightclub owner Terry Chino (Craig Parkinson); and former childhood crush Nathan (Bird).
Meanwhile, her every move is under the scrutiny of a mysterious one-eyed man, who works for the life insurance company due to pay out over Les's unfortunate demise. Bhaskar plays Les, who was a local celebrity as arcade owner and self-proclaimed King Of The Strip.
Walliams's company King Bert Productions starts filming the series later this month.
Sandylands also Hamza Jeetooa and Bronwyn James and is written by Martin Collins and Alex Finch of sketch group This Glorious Monster. It is directed by Michael Cumming, whose credits include Brass Eye and Toast of London.
Pete Thornton, UKTV's head of scripted programmes, said: 'As a father/daughter relationship comedy with a twist, this series breaks more ground for comedy originations on Gold. The quality of the cast is a testament to the range of brilliantly drawn characters that Alex and Martin have created and we're very much looking forward to diving into the mysterious waters swirling around Sandylands.'
Jo Sargent, executive producer for King Bert, added: 'Martin and Alex have written a brilliant comedy that celebrates the great British seaside; full of laughs, twists and turns and seagulls.'
Sandylands will air on Gold next year.
Sandylands production credits
Made by: King Bert Productions
Director: Michael Cumming
Commissioned by: Pete Thornton, UKTV head of scripted
Ordered by: Richard Watsham, director of commissioning, and Steve North, genre general manager for comedy and entertainment.
Producer: Rosemary McGowan
Executive producer: Jo Sargent.
Published: 17 Sep 2019
What do you think?