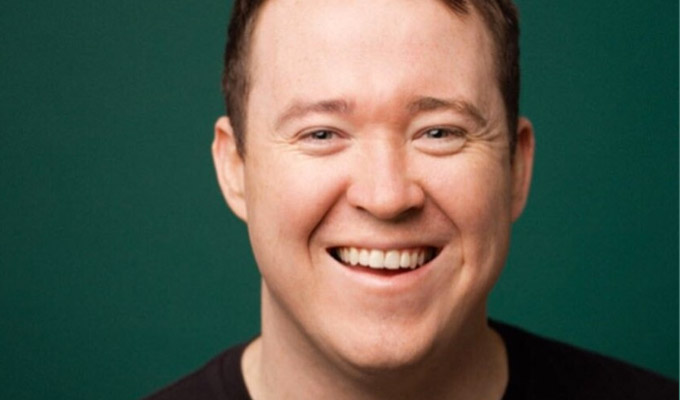 Saturday Night Live fires its new recruit over racist term
Saturday Night Live has fired its new cast member Shane Gillis for using a racist term in a podcast – even before the new season has started.
Within a day of the stand-up being named as joining the long-running NBC variety programme, the footage of him using the word 'chink' emerged.
And today a spokesperson for the show revealed his fate.
'After talking with Shane Gillis, we have decided that he will not be joining SNL,' they told the American media. 'We hired Shane on the strength of his talent as comedian and his impressive audition.
'We were not aware of his prior remarks that have surfaced over the past few days. The language he used is offensive, hurtful and unacceptable. We are sorry that we did not see these clips earlier, and that our vetting process was not up to our standard.'
Gillis posted on Twitter: 'It seems ridiculous for comedians to be making serious public statements, but here we are.
'I'm a comedian who was funny enough to get SNL. That can't be taken away."
'Of course I wanted an opportunity to prove myself at SNL but I understand it would be too much of a distraction. I respect the decision they made. I'm honestly grateful for the opportunity.'
His controversial comments came in a segment of the now-deleted episode of Matt And Shane's Secret Podcast from last year discovered by writer Seth SImons. In it Gillis says to co-host Matt McCusker: 'Chinatown's fucking nuts. Let the fucking chinks live there.'
The context was him imagining the thought process behind how the district came into existence.After freelance writer Seth Simons unearthed the clip, New-York-based Gillis was quick to apologise.
today SNL announced the hiring of its first cast member of East Asian descent, and also this guy pic.twitter.com/0FAGJZJUkK

— Seth Simons (@sasimons) September 12, 2019
Some fellow comics were quick to rally around him tonight. Norm Macdonald tweeted: 'I'm so sorry. I can't even imagine how you must feel. The work it takes to get that show and to have it snatched away by some guy who does "Spoken Bird" poetry. Unacceptable'
Dave Smith added: 'Cancel Culture won again. @Shanemgillis is a great guy and an incredible talent. A truly hilarious comedian. You dorks have set a standard that Pryor, Carlin, Rock, Chappelle and pretty much all the greats couldn't pass. Shane will be fine, it's comedy's/your loss.'
After the story of the racist term first emerged, Gillis tweeted: 'I'm a comedian who pushes boundaries. I sometimes miss.
'If you go through my 10 years of comedy, most of it bad, you're going to find a lot of bad misses. I'm happy to apologize to anyone who's actually offended by anything I've said.
'My intention is never to hurt anyone but I am trying to be the best comedian I can be and sometimes that requires risks.'
However that was not enough to satisfy his new bosses.
The new cast members announced at the same time as Gillis also includes SNL's first Asian-American cast member, Bowen Yang, previously a writer on the show. Chloe Fineman, is a veteran of Los Angeles' Groundlings comedy troupe, as the third new member.
Simons revealed he received a backlash for blowing the whistle on Gillis, tweeting: 'seems like a lot of comics don't care about racism. but on the other hand they also don't care about sexual assault
The new season of SNL starts on September 28, with Phoebe Waller-Bridge and Eddie Murphy among the guest hosts.
Published: 16 Sep 2019
What do you think?