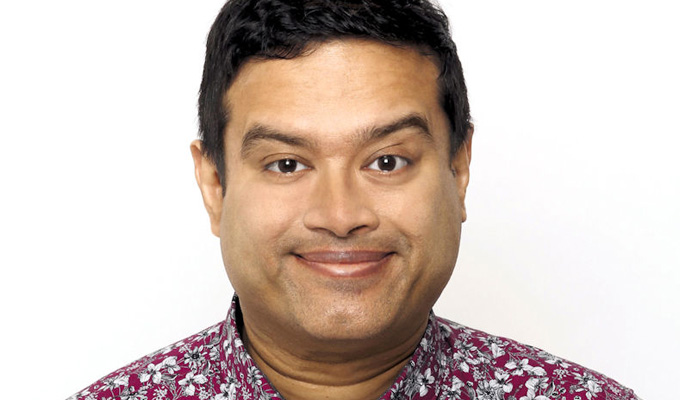 Sinha's a winner!
Paul Sinha has become the 2019 British Quizzing Champion.
The comedian and Chaser said that a combination of preparation and lucky helped him take the title, admitting: 'I learnt "British winners of World's Strongest Man". It came up.'
He tweeted: 'After what has been a rollercoaster few months, I'm delighted to say that I'm the new British Quiz Champion.'
The event took place at venues across Britain yesterday, and Sinha narrowly beat Kevin Ashman, one of BBC Two's Eggheads, into second place. Former Mastermind Champion of Champions Pat Gibson was third. Fellow Chaser Anne Hegerty was 33rd, and Jenny Ryan 45th
Earlier this year, Sinha revealed he had to cancel appearances at the World Quizzing Championships – as well as at the Edinburgh Fringe – while he had brain scans that for his newly diagnosed Parkinson's disease.
He is continuing to write and perform comedy – with dates here – as well as recording the ITV quiz show, while his Radio 4 show Paul Sinha's General Knowledge continues on Tuesdays at 6.30pm.
Published: 8 Sep 2019
What do you think?