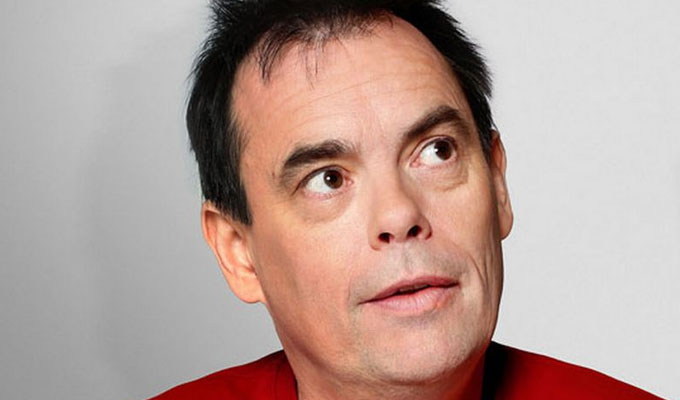 New Radio 4 series for Kevin Eldon
Our pick of the week's comedy on TV and radio.
Sunday August 25
DAD'S ARMY: THE LOST EPISODES: Over the next three nights, Kevin McNally, Robert Bathurst, Kevin Eldon, David Hayman, Mathew Horne, Timothy West and Tom Rosenthal recreate episodes of the classic sitcom that were lost when the BBC wiped or lost the original recordings. Scripts from Jimmy Perry and David Croft survive and have been reshot as faithfully as possible to mark the comedy's 50th anniversary. Read interviews with the new cast here. Gold, 8pm
Tuesday August 27
PAUL SINHA'S GENERAL KNOWLEDGE: Comedian and Chaser Paul Sinha returns to Radio 4 with a new four-part series covering all sorts of quirky facts. This week's show covers exploration, immigration and politics, ending with a quick quiz on facts about current MPs you may not be aware of. Radio 4, 6.30pm
Wednesday August 28
JON RICHARDSON: ULTIMATE WORRIER: Tonight's guests are Tom Allen, Rosie Jones and Matt Forde Dave,10pm
Thursday August 29
KEVIN ELDON WILL SEE YOU NOW: A new comedy show show from Kevin Eldon's mansion, complete with an Italian genius, a brace of pedantic sons, a giraffe on a pulley, and Britain's noisiest toast. It co-stars Morwenna Banks, Kate Duchêne, Justin Edwards, Miles Jupp, Paul Putner, David Reed, Catherine Shepherd and Dan Skinner and is written by Eldon with additional material by Jason Hazeley and Joel Morris, the duo behind the modern Ladybird books. Radio 4, 11pm.
Published: 25 Aug 2019
What do you think?