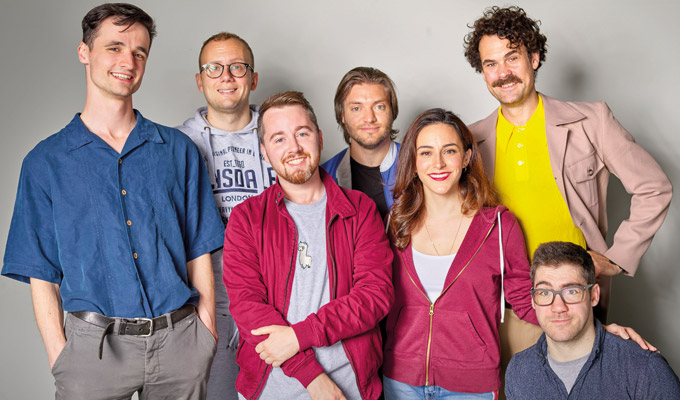 Amused Moose picks its Magnificent 7
Seven comedians have been nominated for this year's Amused Moose Comedy Award for the best Edinburgh Fringe show from 'talent on the cusp of fame'.
They are:
Aaron Simmonds: Disabled Coconut
Archie Henderson; Jazz Emu
James McNicholas: The Boxer
Janine Harouni: Stand Up With Janine Harouni (Please Stay Seated)
Liam Withnail: Homecoming
Paul F Taylor: Odd Paul
Stephen Buchanan: Baby Dove.
The winner will be chosen at a final on Wednesday night.
Organisers today announced that the winner will get a two-week run at the Soho Playhouse in New York, as well as a slot at the Amused Moose Comedy Award showcase at Soho Theatre in London.
The awards are open to all shows in the comedy section on the Fringe website with at least 18 dates, which have not previously been nominated for any other major comedy award.
However, this year's shortlist does include two winners of the BBC award for new comedians, which Buchanan won last year and Harouni just won for 2019.
The finalists were selected by an industry panel who watched and scored all entries online, before viewing the long-list live in Edinburgh.
The final is at 10pm on Wednesday at Just The Tonic's Grassmarket Centre, hosted by Ian Smith.
Published: 18 Aug 2019
What do you think?