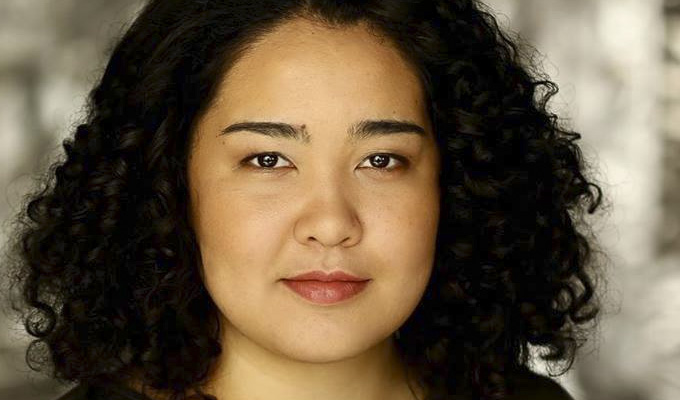 Chortle Student Comedy Award 2019 winner crowned
Erika Ehler, a 21-year-old Canadian studying comedy writing and performance at Salford has won this year's Chortle Student Comedy Award.
Her 'deadpan and dark' set impressed judges the final at the Edinburgh Fringe last night, and took home the £1,000 top prize.
Originally from Toronto, she says her biggest comedic influences are Ali Wong, Dave Chappelle and Todd Barry.
Fellow Salford student Tom Short, 29, was named runner-up for his daft routine involving a 'wheel of fortune to determine the directiom of is his set. He receives £250.
And it has been the second year a student from Salford's course has won the main prize, following Bexie Archer last yer.
Other former winners of the title include Joe Lycett, Phil Wang, Jamali Maddix and Adam Hess.
Footage from last night will be available soon, but here is Ehler's perfomance in the heat:
The other finalists were:
Dan Allum-Gruselle, 22, an international relations student at Exeter who says his comedy is 'in the sweet spot between confrontational and offbeat'.
Observational comedian Emman Idama, 27, who is doing a business studies degree at Technological University Dublin
Tim Thompson, a 27-year-old studying for a Masters in comparative social policy at Oxford University, who describes his material as 'self-involved jokes about mental health and traditionally sad things'.
Finlay Christie, 19, who is studying language and culture at University College London
Mamoun Elagab, a 23-year-old politics student at Goldsmiths who has previously been in the final of the BBC New Comedy Award and will be taking part in the Pleasance Reserve at this year's Fringe.
Rosa Handscomb, 20, from Lancashire, an English and classical studies undergraduate at Bristol, who uses a saxophone in her set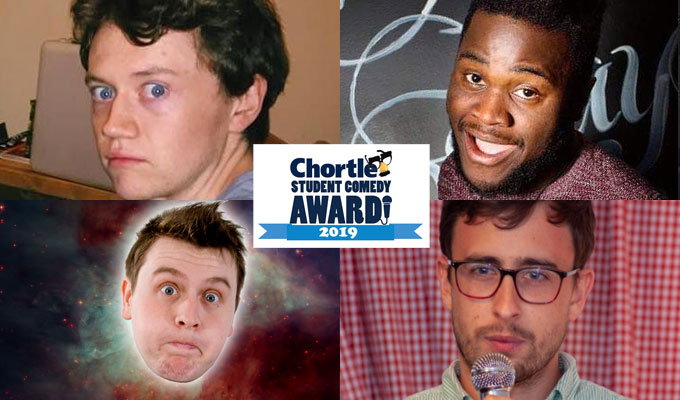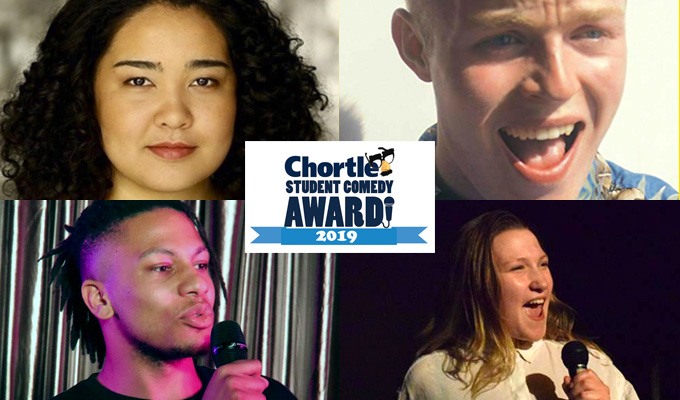 Published: 13 Aug 2019