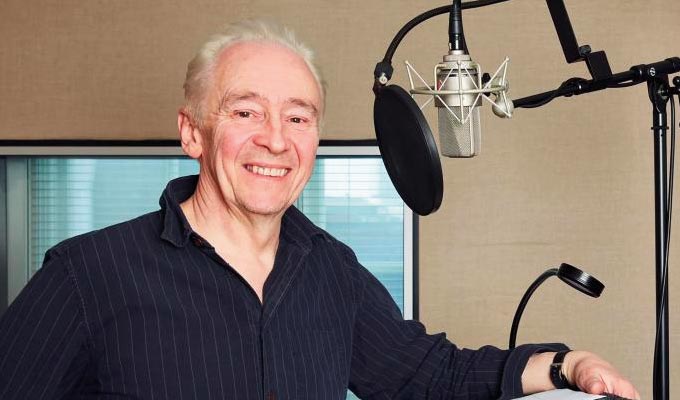 Paul Whitehouse to voice The Tiger Who Came To Tea
Paul Whitehouse, David Walliams and Tamsin Greig are to lend their voices to a new animated version of The Tiger Who Came to Tea, to air on Channel 4 this Christmas.
Benedict Cumberbatch and David Oyelowo are also bringing to life the classic children's book by Judith Kerr,who died in May this year, while seven-year-old Clara Ross makes her TV debut as Sophie.
Cumberbatch and Greig play her parents, and Oyelowo the titular tiger, while Walliams narrates and Whitehouse plays the milkman.
The Tiger Who Came to Tea has sold more than five million copies since it was first published in 1968.
David Walliams said: 'I knew Judith well and I really adored her. She was an incredible inspiration - her work is so brilliant. The book is a thing of beauty – there isn't a word out of place, the illustrations are just gorgeous. I really wanted to be a part of it and I was chuffed that she wanted me to narrate.
'I'm so proud to be associated with it because it's a stone cold classic. Just like the book has been around for over 50 years, hopefully the animation will have this incredible longevity too.'
And Whitehouse added: 'I wanted to get involved because it has fond memories for me and a close association with my girls. I first read the book to my eldest daughter who is now 26, and I've got quite a young daughter as well that I now read it to.
'It's one of the not-that-many books where the girl is the central character. I've read it to all my four girls, so it's never been out of my life.'
The half-hour animation is being made by Lupus Films, which also made last year's We're Going on a Bear Hunt.
Published: 29 Jul 2019
What do you think?