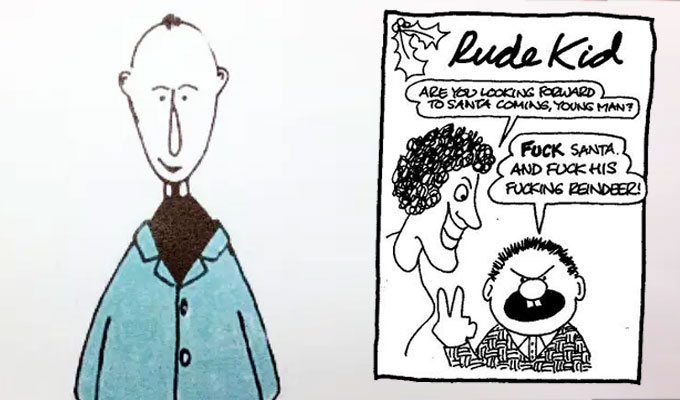 Viz pioneer Jim Brownlow dies
Jim Brownlow, one of the founders of Viz Magazine, has died.
He was one of the original contributors to the magazine alongside brothers Chris and Simon Donald, with his creations including Paul Whicker the Tall Vicar and Rude Kid.
Simon Donald broke the news on Twitter, posting last night: 'Yesterday was an awful day for friends, family & fans of @vizcomic We lost Jim Brownlow, the enigma behind Paul Whicker the Tall Vicar, the man who gave us Rude Kid. Pivotal in the seminal years of Viz, this clever, funny and mysterious man will always be a part of what we are.'
The three of them produced the first issue from Chris's bedroom in his parents home in Jesmond, Newcastle.
The first 12-page issue was produced as a fanzine for a local record label Anti-Pop and sold in punk gigs. The initial run of 150 photocopied copies sold out within hours.
However Brownlow's interest in the venture waned and he moved to Cardiff before the magazine became the phenomenal success it was to become, selling 1.2million copies ay its 1990s peak.
Published: 15 Jul 2019
What do you think?