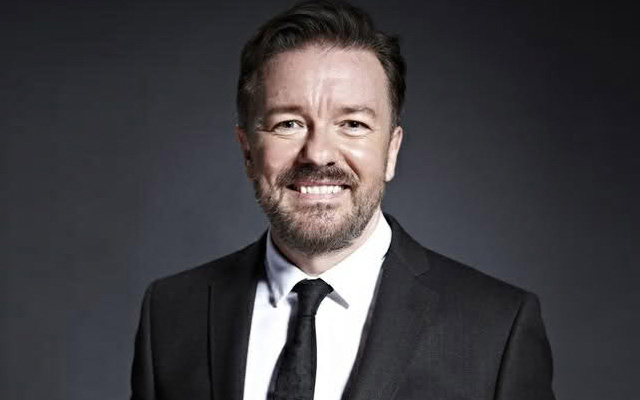 Ricky Gervais to receive the Richard Dawkins Award for atheism
Ricky Gervais is to be presented with this year's Richard Dawkins Award to recognise his work promoting atheism.
He follows in the footsteps of previous winners including Christopher Hitchins, Bill Mahner and Stephen Fry, who was last year's recipient.
Gervais said: 'I have won many awards in my time, but this is the first for being reasonable, which, in the present climate, makes it the most important.'
The award has been given out by the Atheist Alliance of America for the past 15 years, but this year has transferred to the US-based Center for Inquiry, which the Richard Dawkins Foundation for Reason & Science has become part of.
The CFI campaigns to remove the influence of religion in science education and public policy, and to eliminate the stigma that surrounds atheism and non-belief.
Gervais will receive his award at the art deco venue Troxy in Limehouse, London, on Tuesday September 3 – followed by an unscripted conversation between Dawkins and the comedian, along with author and psychology professor Richard Wiseman. Tickets to the event are available here.
Published: 11 Jul 2019
What do you think?