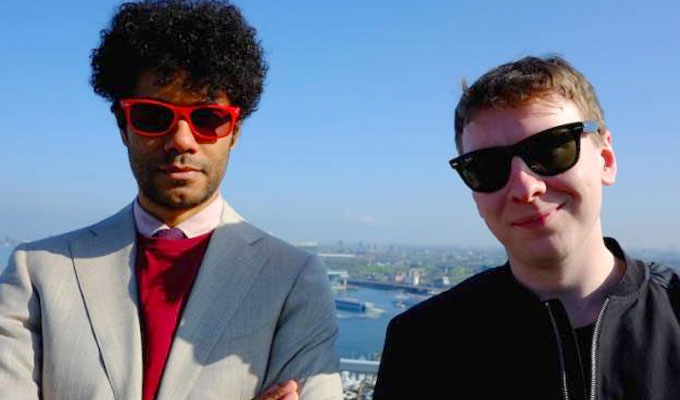 Joe Lycett is Channel 4's new Travel Man
Richard Ayoade is quitting Channel 4's Travel Man – to be replaced by Joe Lycett.
IT Crowd and Crystal Maze star Ayoade will present his final, ninth, series later this year, with Lycett taking over in 2020.
Lycett said: 'I'm beyond excited to take over the brilliant, charming show that Richard has nurtured. I'm less excited about the number of times I'm going to have to take off my shoes at Birmingham Airport.'
In each episode, the host and a guest spend 48 hours in a popular mini-break destination.
Ayoade has already explored more than40 cities including Copenhagen with Noel Fielding, Athens with Dawn French, Brussels with Lee Mack, Venice with Jo Brand and St Petersburg with Rob Beckett.
Lycett previously appeared on the show taking a mini-break to Amsterdam.
Ian Dunkley, Channel 4's commissioning editor for factual entertainment said: 'We're delighted to welcome Joe on board and to let him offer his own unique take on every whistle-stop, 48-hour mini-break we send him on.'
Travel Man Production credits
Made by: North One Television
Producer and director: Nicola Silk
Commissioned by: Ian Dunkley, Commissioning Editor Factual Entertainment, Channel 4
Executive producer: Steve Gowans
Series producer: Chris Richards
Published: 5 Jul 2019
What do you think?